In the past, casting calls were put in magazines, newspapers, and the windows of agents and production companies.
Nowadays, many of the publications aimed at actors have moved online. This means that the casting calls are often posted online before anywhere else.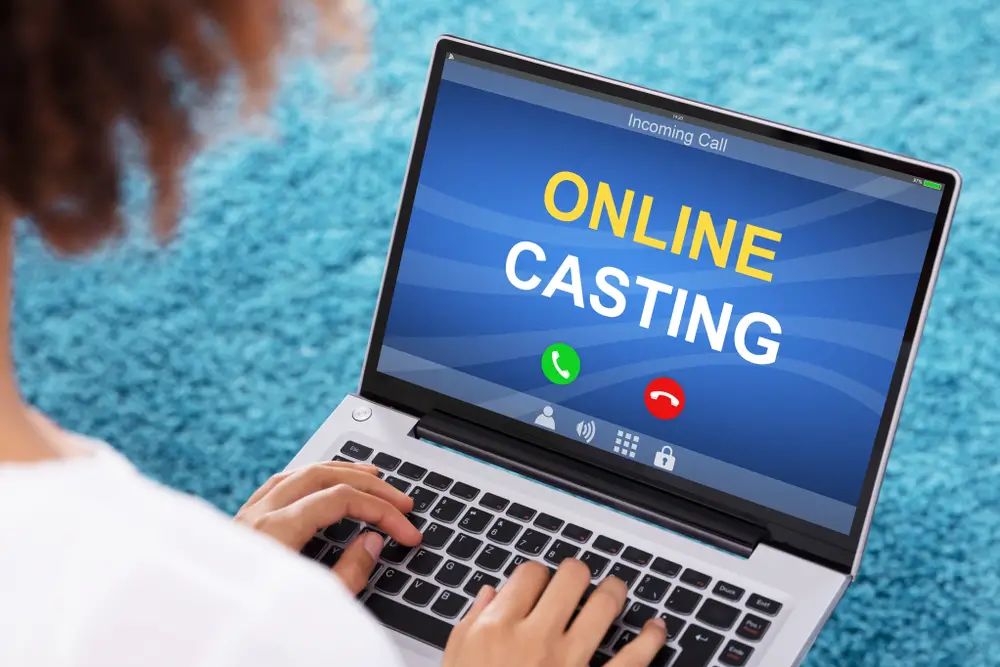 Checking reputable websites is one of the best ways to see and respond to the most recent casting notices.
It's important that you use reputable websites. There are people and websites who will pose as casting teams to try and get your details.
In terms of the best casting website, you're probably going to want to choose Backstage. This website is often called 'the actor's bible' because it is the go-to place for casting directors and actors.
The website allows you to filter opportunities based on your preferences and also has a print edition for those who prefer to operate offline.
Backstage has jump-started many famous careers including Sandra Bullock, Leslie Odom Jr, and Chris Evans.
The service does come at a cost, however. To get full access to the casting notices and other tools, you'll need to subscribe. Subscriptions start at $12.50 a month as of writing.
In addition to Backstage, you'll want to sign up for Casting Networks as well. This website is used by most industry professionals. In fact, if you want an on-camera role, you basically have to have a profile on Casting Networks.
The website allows you to create a profile and upload photos, resumes, and reels for casting directors to peruse. It is also used to organize and check in at some auditions.
You can have a basic account for free which lets you upload one photo, and one free reel. This isn't massively useful, however.
A basic membership costs $25 a year and puts you searchable by casting directors and production teams. You can add premium features like unlimited photos, media hosting, and the ability to submit yourself for projects. These will incur further monthly charges.
Finally, another great website to use is Actors Access. This is used by talent as well as casting directors to fill lots of roles. It has a huge range of networks and opportunities available to actors with and without representation.
Actors Access actually offers some of the most high-profile roles available to actors without representation.
You can sign up for free and pay per role you wish to see and apply for. This can get quite expensive, however. Instead, you might want to consider the yearly subscription that costs $68 as of writing.
Are Open Casting Calls Worth It?
Open casting calls are long, arduous affairs. It can feel like you're shouting into the void when you're one of thousands who turn up for a single part. Many actors feel like they're just not worth the time and effort, but that can be a critical mistake.
The whole point of open casting calls is to discover new talent and give unrepresented actors a chance.
Unlike other casting calls, open auditions are not just sent to trusted talent agencies. They are publicized and advertised widely to allow more people to audition for the role. This means that they are ideal for actors who are just starting out.
Open casting calls are often used for theater shows, smaller productions, and some adverts. Occasionally larger productions will post open casting calls for big budget films. Famously, JJ Abrams and Lucasfilm held open auditions for the roles of Rey and Finn in the new Star Wars Trilogy.
When it comes to deciding whether open casting calls are truly worth the effort, you need to figure out where in your career you are.
For the most part, open casting calls only benefit unknown, unseen actors. They are a chance for you to get in front of casting directors and producers when you normally wouldn't get the chance.
Another great thing about open casting calls, is that success can really catapult your career. Being cast from an open audition will mean you get screen or stage time which is more likely to get you an agent and further parts.
If you've already been in a few projects, and you're being invited to closed calls, the open casting calls are going to be of less use to you.
We hesitate to call them useless because anything can happen. That being said, you may be wasting your time if the casting team are looking for undiscovered and unrepresented talent.
One final note, open casting calls are quite often aimed at children and young actors. This is because many are unrepresented and unknown. If your child wants to pursue an acting career, then going to open casting calls is definitely worth their time.