You can join a casting network free of charge, so long as you have an agent. Most casting networks will charge you a fee annually to feature your profile if you do not have a casting agent.
They often offer different levels of membership, with basic membership setting you back around $25 per year. You will need to have an up-to-date resume and headshot to upload your profile.
Your agent should be able to sort out profiles for you to maximize responses. There are several casting networks available that are suited to a variety of needs.
For example, there are worldwide databases for casting calls that are used by major production companies and their casting panels. By having your profile featured on their platform, you are more likely to be approached for work opportunities than if you were just applying yourself locally.
International clients can contact you or your agent this way as you may fill a niche that they have not been able to find an actor for closer to home.
You are also able to specify the type of acting work that you are interested in on your profile, along with your unique set of skills, talent, and previous roles.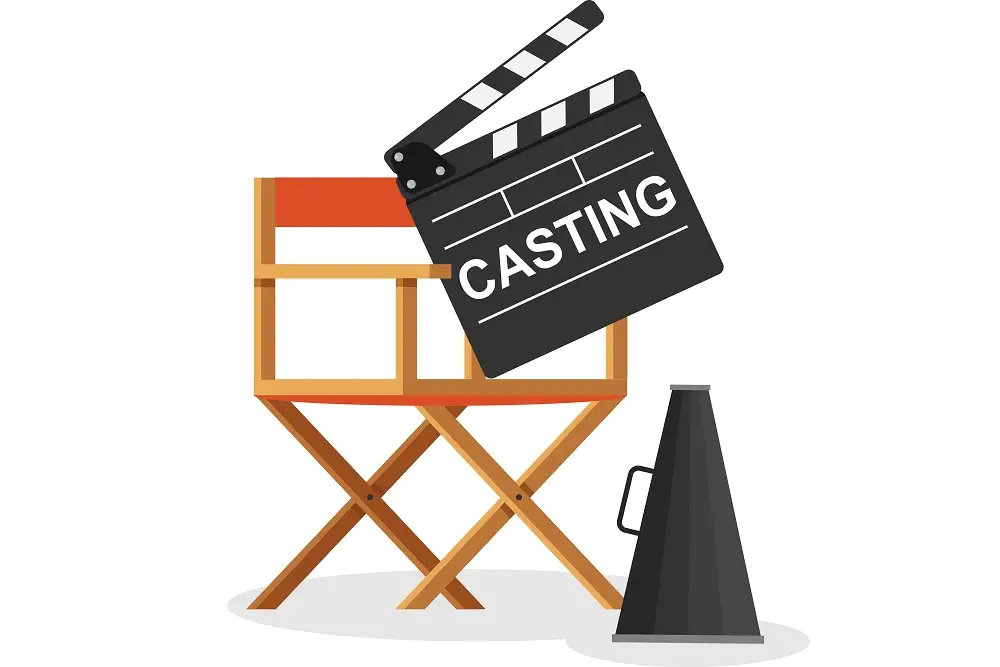 How much do casting networks cost?
Casting networks can be used by both you and your agent to manage your professional actor's profile, be offered auditions, and accept work. These profiles are there to showcase you as an actor and allow you to feature headshots, work history and experience, videos, and audio recordings.
There are several options of casting networks available and they all vary in price. Some networks will cost more than others, depending on what they offer in return.
If you have an agent, it may be in your contract that you get network coverage included. If it isn't, your agent may recommend a particular casting network that they have used previously with great results.
Depending on your circumstances and requirements, you may be better suited to a membership that is free but allows you to upgrade your profile with paid add-ons as you go.
The overall benefits of using a casting network typically outweigh the costs. If the service helps you to land an acting job, you will make the cost back easily.
How much is Actors Access monthly?
Actors Access is an online database that helps casting directors to find suitable actors for their projects. It can be a great benefit to actors and can open up doors that would otherwise not be possible.
Actors Access does not have any monthly fees as such. You will have to pay for any additions that you make to your profile. For example, the first two photos are free of charge to upload. Afterward, each photo you upload will cost $10 and video uploads are charged at $22 per minute.
It is important to keep your resume details up to date with any recent work, skills, and changes to your appearance as these can affect your success when seeking out roles. The cost can soon mount up so consider that when you plan on adding to your profile.
However, if it is something that you plan to customize over time, it can be a great way to manage your cost as you do not have to pay upfront for everything.
By charging per addition, you are in control, only paying for the features you need, and allowing for greater customization. There are other services and agencies that will include featuring your profile on Actors Access so be sure that you are not paying for more than you should.
Is 800 casting worth it?
800 Casting is an online platform that features thousands of acting opportunities at any given time. Casting directors use 800 Casting to find available actors for their projects and can approach them for auditions and to book jobs.
Basic membership will cost you just under $50, while premium membership is just under $70. You pay for a membership annually which includes 10 images, 10 videos, and 10 audio clips for your profile.
They will also print and email your resume to prospective roles. Your agent will be able to access your profile and send it to whoever they like to maximize impact. If you do not have an agent, you can be scouted through 800 Casting.
You can also link your social media profiles and your IMDB if you have one. It can be beneficial to your career if you are happy to pay the money for the year upfront and think you will be able to make the most from it.
If you do sign up, make sure that you optimize your profile for the greatest possible outcome and make the most of your possible additions.