Being an actor can be an exhilarating and fulfilling career choice, but it's also known for its unpredictable nature when it comes to steady work. As a result, you need to have a side job that offers flexibility and complements your acting pursuits.
Fortunately, various side jobs cater to your unique needs as an actor. These jobs allow you to earn an income, maintain your acting schedule, and sometimes even sharpen your acting skills. This article explores some options to help you sustain your acting career.
Embrace the diversity of opportunities available to you as an actor. From teaching and coaching to serving as an extra, there's a multitude of side jobs that suit your skill set and provide you with the support you need to achieve your dreams in the acting world.
Why Actors Sometimes Need Survival Jobs
As an actor, you might wonder why you should even consider a side job. Let's dive deeper into the reasons behind taking up survival jobs and how they can benefit your acting career.
The Unpredictable Nature of the Acting Industry
The acting business usually comes with ups and downs. One month, you could be riding the wave of success; the next, you might struggle to find work. This rollercoaster can make it challenging to maintain financial stability.
A side job helps you navigate those unpredicted dry spells in your acting career—it offers a safety net you can fall back on when work is scarce, ensuring you don't run into financial troubles.
Balancing Financial Stability with Pursuing Your Passion
Ultimately, your passion for acting drives you to continue pursuing your dream. However, balancing doing what you love and staying financially secure is essential—survival jobs enable you to do just that.
With a steady stream of income from a side job, you'll have the freedom to be more selective about acting gigs without worrying about making ends meet. This balance lets you focus on the work and projects that genuinely resonate with your artistic vision.
Tips for Finding the Perfect Side Job as an Actor
Prioritizing Flexibility to Accommodate Auditions and Acting Gigs
As an actor, you need a side job that allows you the freedom to attend auditions and take on acting gigs. Look for positions with flexible hours or remote work options, as they'll likely be more understanding of your acting commitments.
Some flexible side jobs to consider include:
Freelance work (writing, graphic design, etc.)
Part-time or on-call positions.
Gig economy jobs (ride-share driving, delivery, etc.)
Identifying Your Unique Skills and Interests
Take stock of your talents and passions outside of acting. You can find side jobs that provide financial support, personal growth, and enjoyment by identifying your unique skills and interests.
Consider these questions to help pinpoint your interests:
What hobbies do you enjoy?
What tasks do you excel at in your daily life?
Are there specific industries you're drawn to?
Networking Within the Acting Community
Use your connections in the acting world to your advantage. Fellow actors, casting directors, and other industry professionals may have valuable insights into side job opportunities compatible with your acting career.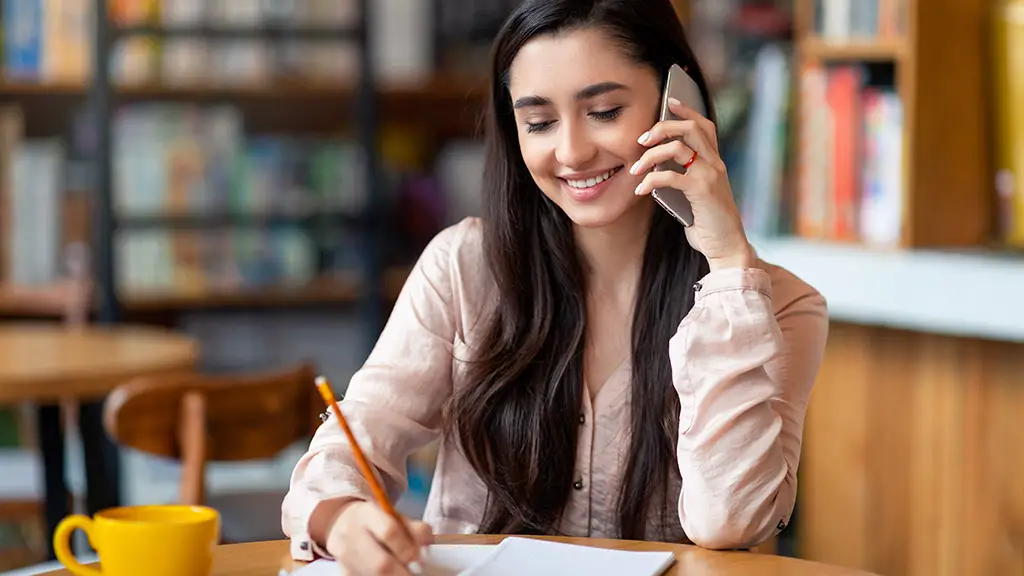 Don't be afraid to ask your network for recommendations or job leads, as they may lead to the perfect side job for you.
Best Side Jobs for Aspiring Actors
Online Freelancer
As an actor, you can make the most of your versatile skills by working as an online freelancer. Platforms like Upwork and Fiverr offer a variety of opportunities to showcase your talents. From writing and editing to graphic design, work is available for everyone.
The Various Opportunities Available in Freelancing
Some areas of freelancing that you might enjoy include:
Content creation
Translation
Video editing
Illustration
How to Find and Secure Freelance Work
Start by creating profiles on freelancing platforms and uploading your portfolio. To secure work, build your reputation through consistent, quality work and collecting positive client reviews.
Voice Over Artist
With your acting skills, you can become a successful voice-over artist. Voice acting provides a perfect opportunity to utilize your talents for commercials, animated films, video games, and narration projects.
Training and Skills Required for Voice Acting
Invest in training and workshops to hone your skills to excel in voice acting. Learning different vocal techniques and mastering the art of storytelling will enhance your appeal to potential clients.
The Flexibility of Working as a Voice-over Artist
You can enjoy a flexible schedule as a voice-over artist, working remotely or from your recording setup. This flexibility allows you to pursue your acting career alongside your voice-over work.
Tips for Finding Voice-over Gigs
Start by creating a voice-over demo showcasing your unique abilities. Join voice acting platforms like Voices.com or Voice123 to find and apply for gigs that appeal to you.
Personal Trainer, Yoga Instructor, or Pilates Teacher
Health and fitness are important to actors, and sharing your knowledge as a trainer or instructor can be rewarding and profitable. Use your physical and mental attributes to teach others and build your clientele.
The Training and Certifications Needed for Each Role
Obtain relevant certifications for your area of expertise:
Personal Trainer: NASM, ACE, ISSA
Yoga Instructor: RYT 200, RYT 500
Pilates Teacher: PMA, BASI
Start-up Costs and Potential Income
| | | |
| --- | --- | --- |
| Role | Start-up Costs | Potential Income |
| Personal Trainer | Low | High |
| Yoga Instructor | Moderate | Medium |
| Pilates Teacher | High | High |
How to Find Clients and Market Yourself
Start by networking within your community and offering trial sessions to attract new clients. Develop a strong online presence on social media and through a professional website to showcase your skills and services to a wider audience.
Alternative Side Jobs for Actors
Online Tutoring and In-Person Tutoring
As an actor, you can use your talent for communication and passion for learning by becoming a tutor. Online and in-person tutoring opportunities allow you to accommodate your schedule and preferences.
Subject Areas to Consider Teaching
Choose subjects you excel in or enjoy teaching, such as languages, music, or academics. Consider offering specialized tutoring if you have expertise in a specific field.
How to Get Started and Find Tutoring Clients
Create a professional profile on tutoring platforms, like TutorMe or Wyzant, to showcase your skills and experiences. Reach out to local schools and community centers to share your services and network.
Virtual Assistant
Actors can work flexibly as virtual assistants, providing remote administrative, communication, and organizational support to clients. This role can be tailored to your skill set and interests.
Skills Needed for Success
Strong communication skills
Excellent time-management
Proficiency in using office software
How to Find Virtual Assistant Opportunities
Search for job postings on platforms like Belay or Time Etc, and join professional networks on social media to connect with potential clients.
Promo Work or Modeling
Capitalize on your charisma and presentation skills with promotional work or modeling gigs. Both opportunities offer flexibility and can be rewarding experiences.
Understanding the Differences Between Promotional Work and Modeling
Promotional work typically involves representing a brand at events, while modeling focuses on displaying products in various visual mediums.
How to Get Started and Find Gigs in Each Field
Build a portfolio showcasing your promotional or modeling work, and connect with agencies or companies for opportunities. Networking with industry professionals will further elevate your chances.
Delivery Driver for Amazon, Deliveroo, Uber, etc.
Maximize your flexibility and freedom by becoming a delivery driver for companies like Amazon, Deliveroo, and Uber. Your commitment level determines earnings.
The Requirements and Training Needed to Become a Delivery Driver
Requirements may include a valid driver's license, a reliable vehicle, and a clean driving history. Companies usually provide training resources and guidelines for their specific processes.
How Flexible Is Working as a Delivery Driver
You can choose your work hours as a delivery driver, making it an ideal side job for actors juggling auditions and rehearsals.
Potential Earnings as a Delivery Driver
Earnings for delivery driving can vary depending on the number of hours worked, location, and company policies. Tips and bonuses can also boost your income.
Work as a Cleaner (Houses, Cars, etc.)
Transform your free time into earnings as a cleaner, focusing on houses, cars, or other areas that match your skills and interests.
The Training and Skills Needed to Become a Cleaner
While formal training may not be required, develop strong cleaning skills, techniques, and research guidelines for working in specific environments.
How to Find Cleaning Jobs and Market Yourself
Create profiles on platforms like Handy and Merry Maids, and leverage your social media or personal connections to promote your cleaning services.
Turning Your Hobbies into Side Jobs
Selling Homemade Items
Do you have a knack for creating unique handmade items? Selling homemade products can be a great side job—examples range from knitted scarves to hot sauce.
Online platforms like Etsy or local markets are excellent places to showcase and sell your products. Determine your pricing, profitability, and target audience before starting your business.
How to Turn Your Hobby into a Business
Begin by researching your chosen niche and its market demand. Develop a business plan to set the foundation of your venture, including costs, goals, and marketing strategies.
Stay organized with record-keeping and stay on top of legal requirements for starting a business. This way, your hobby brings you joy and extra income.
Tips for Marketing and Selling Your Homemade Products
Create eye-catching product images and well-written descriptions for online listings.
Establish a social media presence and engage with potential customers on platforms like Instagram, Twitter, and Pinterest.
Showcase your work at local events, collaborate with other sellers, and explore sponsorships or partnerships to expand your reach. Be proactive in seeking feedback to improve your products and business constantly.
Starting a Podcast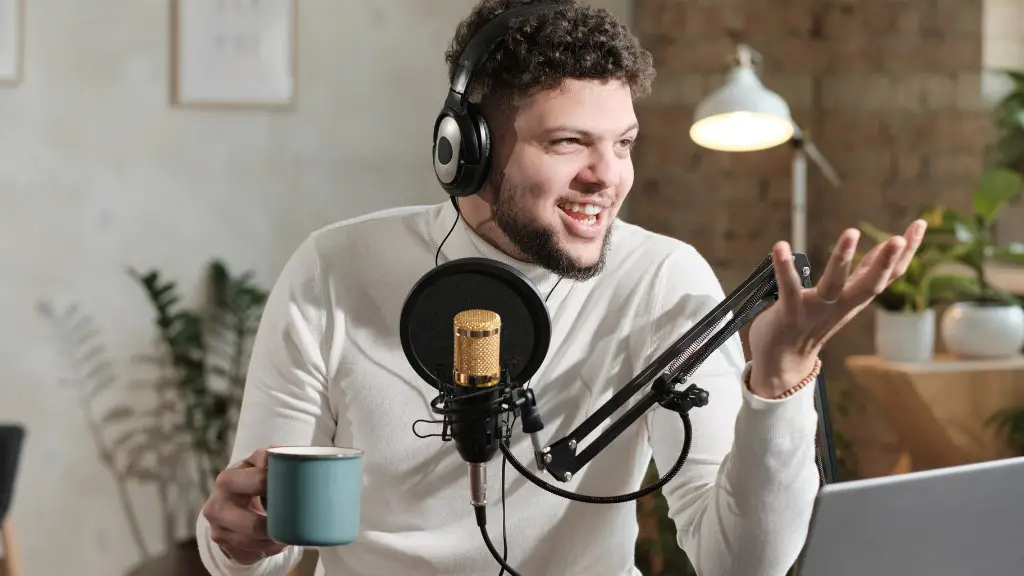 Starting a podcast could be the ideal side job if you have fascinating conversations or expertise in a specific area. Podcasts offer a flexible, creative outlet.
In addition, they help actors develop their communication and storytelling skills. Plus, you can work on a podcast anywhere if you have recording equipment and a quiet space.
Identifying Your Podcast's Niche and Format
Select a podcast niche that aligns with your interests and target audience—this will keep you and your listeners engaged. Then, determine the format: long-form interviews, scripted stories, or solo commentaries.
The key is to deliver valuable, relatable content to your audience, make it easy to consume, and maintain consistency in your release schedule.
Tips for Growing Your Podcast Audience
Develop a strong podcast title, logo, and theme music to create a memorable brand for your show. Promote the podcast consistently on social media, collaborate with other podcasters, and ask listeners for ratings and reviews.
Focus on delivering quality content and fostering a loyal community to ensure your podcast's growth and success.
Becoming an eBay Reseller
Do you enjoy hunting for hidden treasures? Consider becoming an eBay reseller. This side job allows you to search for bargains at thrift shops, garage sales, or online auctions and resell them for a profit.
The key is having a keen eye for valuable items and understanding the eBay platform to maximize your earnings.
Training and Resources for Successful Selling on eBay
Take advantage of eBay's resources to learn the ins and outs of the platform. They offer tools such as the eBay Seller Center and eBay Learning Center, which provide guidance on listing, selling, and shipping items.
Consider joining seller forums to share tips, ask questions, and learn from other experienced eBay resellers.
How to Find Items to Resell and Build a Profitable Business
Research items that sell well on eBay and target your sourcing efforts accordingly. Develop a reliable system for storing, listing, and shipping your inventory.
Constantly refine your business model, learn from your successes and failures, and adapt to changing market trends to grow a profitable resale business.
Conclusion
As an actor, finding the right side job is key to balancing your passion and financial stability. Choose something flexible, enjoyable, and possibly related to your field. You can find a suitable gig to support your acting career with the options provided.
You're advised to prioritize time management and invest in improving your acting skills simultaneously. Your side job might complement your acting pursuits by utilizing networking opportunities and maintaining a strong work ethic.
Ultimately, the side job you choose should enhance, not hinder, your acting career. Keep an open mind, and remember that each experience gained can contribute to your growth as an actor and an individual.
Frequently Asked Questions (FAQs)
How Can I Find a Side Job That Won't Interfere with My Acting Career?
Start by identifying your skills and interests outside of acting. Look for flexible jobs, such as freelancing or working remotely. Networking with fellow actors and browsing websites specializing in side gigs can lead to opportunities tailored to your unique needs.
Can I Make a Full-Time Income with a Side Job While Pursuing Acting?
It's possible, depending on the side job you choose and the time you can commit. Some actors successfully balance a full-time income from a side job while pursuing their acting career, while others may need to juggle multiple side gigs to make ends meet.
What Are Some Common Mistakes Actors Make When Choosing a Side Job?
Actors may take on side jobs that conflict with their acting schedule, exhaust them mentally or physically, or don't pay enough. Through research and strategic choices, find a side job that complements your acting career rather than hinders it.
How Do I Balance Multiple Side Jobs While Still Focusing on My Acting Career?
Create a schedule that designates time for both your side jobs and acting. Prioritize your acting career when necessary, and communicate with your side job employers about your acting commitments. Stay disciplined and organized to ensure success in both areas.
Are There Any Side Jobs That Can Also Help Me Improve My Acting Skills?
Teaching: Leading acting workshops or coaching fellow actors can refine your skills while helping others.
Writing: Scriptwriting, copywriting, or content creation can improve your understanding of storytelling and character development.
Technical work: Taking on roles in production or stage management can enhance your familiarity with the technical aspects of the industry.