Do you believe it's too late to pursue your acting dreams? Think again! There are many inspirational stories of actors who started their careers after the age of 50, proving that passion and dedication can lead to success at any stage of life.
As you explore these actors' journeys, you'll find that many of them didn't have any prior acting experience. Yet, they took the plunge and followed their hearts, eventually making a name for themselves in the entertainment industry.
If you're considering a late start in acting, remember that you're in great company! Dive into the stories of these remarkable individuals and let their experiences motivate and guide you toward fulfilling your own artistic aspirations.
Christoph Waltz: A Tarantino-Fueled Breakthrough
You might know Christoph Waltz from his captivating performances in Quentin Tarantino's films. But did you know that Waltz struggled to find international acclaim until after the age of 50? At this point in his career, Waltz experienced a surge in popularity thanks to Tarantino's unique brand of storytelling.
Before this breakthrough, Waltz spent decades as a successful stage and television actor in Europe. It wasn't until the release of Inglourious Basterds in 2009 that he gained global recognition. His chilling portrayal of a Nazi officer (Colonel Hans Landa) became an unforgettable part of film history.
It's no surprise that Tarantino's affinity for working with Waltz continued with Django Unchained in 2012. Waltz also got his first Emmy nomination for his performance in Quilbi's Most Dangerous Game.
Waltz's performance as the charismatic Dr. King Schultz earned him yet another Academy Award. These influential roles redefined Waltz's career and cemented his position as a highly skilled actor, proving that age is just a number.
Betty White: Golden Girl with a Golden Career
When you think of actors who started late in the game, Betty White should be among the first to come to mind. Though she already had an extensive career in radio, it wasn't until the age of 51 that she landed her iconic role as Sue Ann Nivens on The Mary Tyler Moore Show.
As if that wasn't enough, your favorite Golden Girl continued to wow audiences and redefine expectations. At 63, Betty White delighted fans as the sweet and naive Rose Nylund on the hit sitcom The Golden Girls.
The Mary Tyler Moore Show (1973 – 1977)
The Golden Girls (1985 – 1992)
Let's not forget the numerous guest appearances and voice acting roles on various TV shows and films, proving that your age is just a number when it comes to a flourishing acting career.
Here are some notable roles Betty had after turning 50:
| | |
| --- | --- |
| Year | Role |
| 1999 | Lily on Ladies Man |
| 2009 | Elka Ostrovsky on Hot in Cleveland |
Take inspiration from Betty White's unstoppable journey and remember, it's never too late to start chasing your dreams. With passion, talent, and a can-do attitude, you too can make waves in the acting world like this Hollywood legend.
Judi Dench: Royalty on Stage and Screen
Starting a successful acting career after 50 has proved to be no problem for the iconic Judi Dench. Although she had been acting on stage for many years, her cinematic breakthrough happened when she dazzled audiences as Queen Victoria in the 1997 film Mrs. Brown—one of her earliest roles.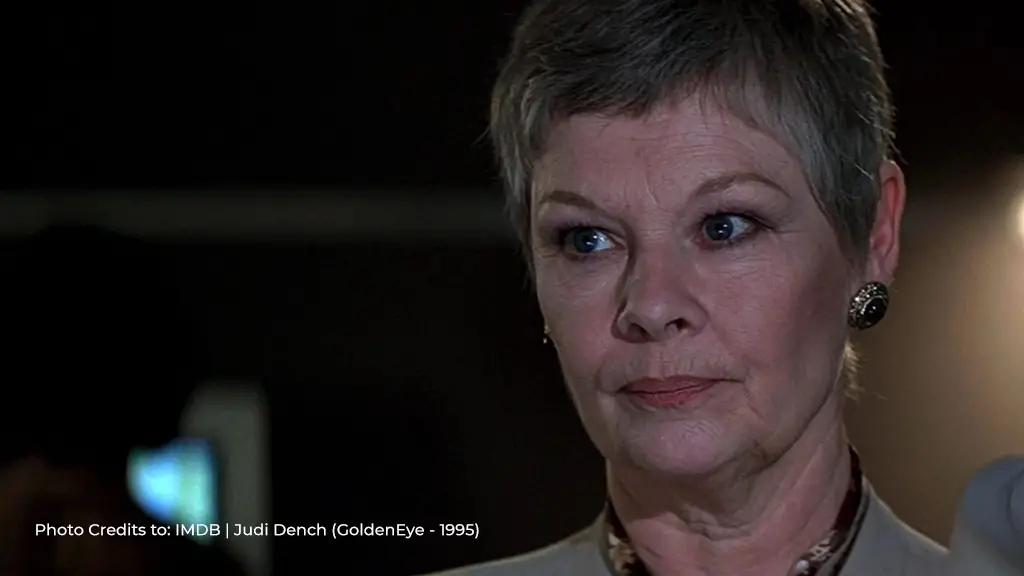 In the years that followed, you'd be hard-pressed not to recognize her in numerous high-profile roles. Judi's extensive filmography includes playing M in the James Bond franchise, starting with 1995's Golden Eye, and then in six more films with both Pierce Brosnan and Daniel Craig. This remarkably versatile actor will not hesitate to switch between stage and screen depending on the role.
Some of her most notable accolades include a Best Supporting Actress Academy Award for her role as Queen Elizabeth I in Shakespeare in Love and a Tony Award for her performance in Amy's View. Her accomplishments are:
Best Supporting Actress Academy Award for Shakespeare in Love.
Tony Award for Amy's View.
Six BAFTA Awards for Best Actress across film and television.
Two Golden Globe Awards.
So, as you dive into acting, remember that it's never too late to find success. Let Judi Dench's incredible journey serve as an inspiration, proving that talent and perseverance can genuinely make all the difference.
Margo Martindale: Character Actress Extraordinaire
Margo Martindale may not have been a household name at the start of her career, but her persistence and talent have made her a respected character actress in Hollywood.
Remarkably, her first major film role came at the age of 51 in the 1997 movie "Ghosts of Mississippi." You might also recognize her as the unforgettable Mags Bennett in "Justified," where she bagged an Emmy award for it, or Claudia in "The Americans."
You can learn a lot from Martindale, as she's an inspiration for actors at any stage in their careers.
So, how did Margo continue to grow and shape her career?
Building connections: Martindale has formed strong relationships with industry professionals, which has helped open doors to more opportunities.
Consistent hard work: She has worked tirelessly to hone her acting skills, taking on roles in theaters and films.
Adaptability: Margo has the unique ability to shape-shift between diverse characters, allowing her to land various unique and memorable roles.
Being mindful of these three lessons from Margo Martindale's journey can be the key to unlocking your own late-blooming acting success. Even though award shows tend to overlook character actors, it's impossible to ignore the works of this well-known character actress.
Kathryn Joosten: From Nurse to Emmy Winner
Before finding her footing in the acting world, Kathryn Joosten had a long and fulfilling career as a psychiatric nurse. Once her children were grown, she took a leap of faith and moved to Hollywood at the "early age" of 56. You'll know her for her roles in popular television series like Desperate Housewives and The West Wing.
As a late bloomer in the acting industry, Joosten first found success through commercials, local productions, stage plays, and minor film roles. Within a few short years, her talent caught the eye of casting directors, and she was soon landing iconic, recurring roles on primetime television.
Joosten's hard work and persistence paid off in the form of two Primetime Emmy Awards for her role as Karen McCluskey on Desperate Housewives. Her inspiring story serves as a constant reminder that it's never too late to chase your dreams and achieve greatness in any field, including acting.
Morgan Freeman: A Seasoned Actor with an Iconic Voice
Imagine discovering your true passion later in life and achieving extraordinary success—that's what happened to Morgan Freeman. He didn't find worldwide fame until he was in his 50s. As you'll see, his journey to stardom is a remarkable story.
Despite starting his acting career on stage in the 1960s, Freeman didn't break through in Hollywood until his role in the 1987 movie Street Smart, earning him an Oscar nomination. Before then, you might have known him as a regular on the children's program, The Electric Company.
Freeman's roles usually portray him as a wise, authoritative figure, and his iconic voice adds depth and meaning to his characters. Some noteworthy examples include the films Driving Miss Daisy, The Shawshank Redemption, and Million Dollar Baby.
With a career spanning over three decades, Morgan Freeman has garnered numerous accolades and awards including:
Academy Award: Best Supporting Actor—Million Dollar Baby
Golden Globe Award: Best Actor—Driving Miss Daisy
Screen Actors Guild Award: Best Supporting Actor—Million Dollar Baby
Take inspiration from Morgan Freeman—it's never too late to pursue your dreams in acting. Like him, you can achieve success and leave a lasting impression on audiences worldwide.
Kathryn Bigelow: Directing Success After 50
Believe it or not, the talented Kathryn Bigelow kicked off her illustrious career in directing after her 50th birthday. Having already pursued a career in fine arts, she moved on to film, proving that it's never too late to follow your passion and succeed.
Her first significant success came with the gripping war film, The Hurt Locker. This masterpiece not only cemented Bigelow as a talented director, but it also earned her an Academy Award for Best Director, making history as the first woman to receive the honor.
Since then, Bigelow has helmed groundbreaking projects like Zero Dark Thirty and Detroit. Her work continues to inspire, reminding you that age should never be a barrier when pursuing your dreams in acting or filmmaking.
Lucille Ball: The Queen of Comedy's Late Start
Believe it or not, Lucille Ball, the iconic star of I Love Lucy, didn't get her big break until the age of 40. Yet, her achievements in the industry are evidence that starting later in life can bring great success. If you're feeling discouraged at the thought of pursuing acting later in life, take heart in her inspiring story.
Ball began her career as a model, making her way into movies as a contract player with RKO Pictures. Although she appeared in several films, she didn't find her footing as a comedic actress until the creation of the classic television show I Love Lucy in 1951. So remember, your breakthrough role could be just around the corner.
Along with her acting prowess, Ball was a trailblazer as a female producer and studio executive. She co-founded Desilu Productions and played a significant role in the creation of beloved series like Star Trek and Mission: Impossible. So, as you forge your path in the acting world, remember that Lucille Ball's journey teaches that dedication, perseverance, and a daring attitude can lead to tremendous success, no matter when you start.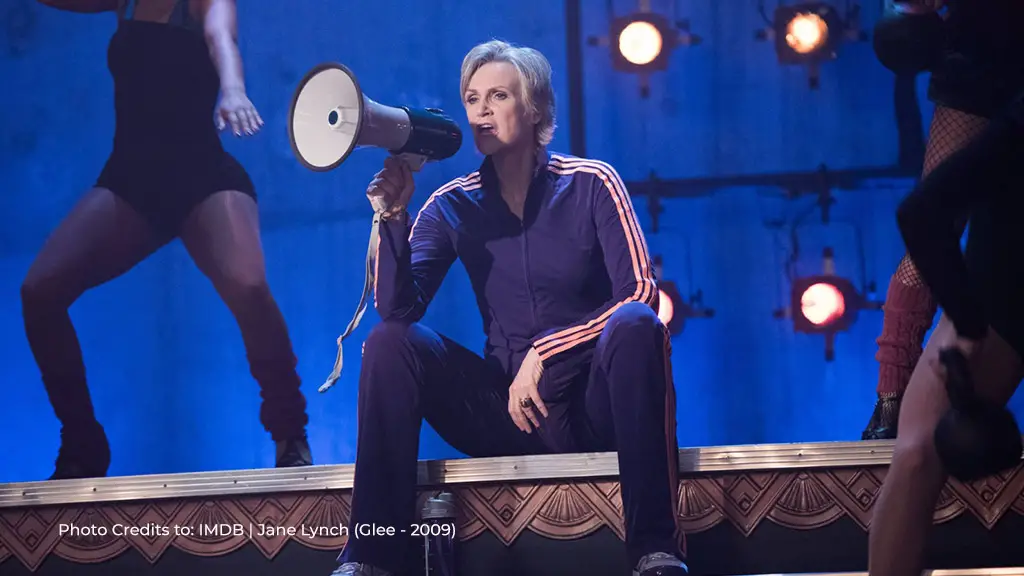 Jane Lynch: A Glee-Ful Career Transformation
You might be surprised to discover that Jane Lynch, the charming and talented actress known for her role as Sue Sylvester in the hit TV show "Glee," only found major success after 50.
Although she had been acting for years, this career-defining role propelled her to stardom.
Before "Glee," Jane honed her skills in theater and enjoyed smaller roles in films and TV shows.
Let's take a look at some stepping stones in her path to success:
1993: Got her start in The Second City, a famed improvisational theater troupe.
2000: Appeared in the comedy film Best in Show.
2005: Played a supporting role in the critically acclaimed comedy The 40-Year-Old Virgin.
When "Glee" premiered in 2009, Jane's portrayal of the witty and cunning Sue Sylvester captivated audiences and critics alike. Her performance earned her numerous awards, including a Primetime Emmy. In addition to acting, Jane explored other passions, such as singing, hosting, and writing.
As you can see, Jane Lynch is an inspiring example of an actor who achieved incredible success even after turning 50. Dedication, perseverance, and passion can lead anyone—even you—to a thriving career in acting, no matter when it begins.
Murray Abraham: From Stage to Amadeus Triumph
When you think of actors who found success later in life, F. Murray Abraham should definitely be on your list. Abraham, born in 1939, took to the stage in his 20s but achieved widespread recognition at the age of 45. His iconic role as Antonio Salieri in 1984's Amadeus earned him an Academy Award for Best Actor.
How did he transition from theater work to silver-screen stardom? Abraham honed his skills in various stage productions, including a notable performance in the 1981 Broadway production of Amadeus. This experience ultimately prepared him for his legendary portrayal of Salieri in the film adaptation.
Aside from Amadeus, you might recognize him from other notable performances, such as:
Dar Adal, in the TV series Homeland.
Omar Suarez, in the film Scarface.
Bernard Linder, in the film Inside Llewyn Davis.
His late-blooming career demonstrates the importance of perseverance, dedication, and a love for your craft.
Kathy Bates: A Versatile Actress with an Unforgettable Debut
You might be surprised to learn that the versatile actress Kathy Bates started acting after 50. Her unforgettable debut in Rob Reiner's 1990 film Misery earned her an Academy Award for Best Actress.
As a late bloomer, Bates proved that age is just a number when it comes to success in Hollywood. She continued to wow audiences with her diverse roles, showcasing her exceptional range in major projects like Fried Green Tomatoes, Dolores Claiborne, and television's American Horror Story.
Here are some memorable performances by Kathy Bates that demonstrate her acting prowess:
Primary Colors (1998) – As a brash, outspoken campaign worker, Bates earned a Golden Globe nomination for Best Supporting Actress.
Revolutionary Road (2008) – Bates portrayed a concerned neighbor, displaying her ability to convey complex emotions subtly.
Richard Jewell (2019) – For her heart-wrenching performance, Bates earned an Academy Award nomination for Best Supporting Actress.
As you can see, starting a career after 50 is no barrier to success, and Kathy Bates' ever-growing list of achievements inspires aspiring actors, regardless of age.
Conclusion: Embracing the Journey of Late-Starting Actors
As a late bloomer in the acting world, embracing your unique journey is essential. With determination and passion, actors that started after 50 have proven that age is merely a number. Their success stories and achievements are inspiring to others who aspire to enter the industry at a later stage in life.
As you venture into this creative field, focus on your passions and take advantage of your life experiences to enhance your performance. Taking acting classes and networking with other actors can also be valuable in building your acting career, regardless of age.
Ultimately, the journey of late-starting actors demonstrates that it's never too late to chase your dreams. Embrace the adventure and allow your talent and dedication to shine through, and you might find yourself among the inspiring thespians who started after 50.
Frequently Asked Questions
Can You Start an Acting Career at 50?
Yes, you can pursue acting at any age. In fact, many actors have expressed that they found greater success later in life. So, don't let age deter you from pursuing your passion.
What Are Some Tips for Aspiring Actors Over 50?
Firstly, consider taking acting classes to hone your skills. Secondly, network with professionals in the industry by attending workshops and events. Remember to create a strong portfolio showcasing your talent.
How Do Late-Starting Actors Balance Their Personal Lives and Careers?
Establishing a clear routine and setting priorities will help you balance your personal life and acting profession. Make sure you communicate openly with your family and friends about your ambitions and the demands of your new career.
Are There Any Specific Challenges Faced by Actors Who Start Later in Life?
Some specific challenges include overcoming age-related stereotypes and establishing yourself in a youth-focused industry. However, many casting directors seek experienced actors, so maintain a positive attitude and embrace your unique talents.
What Roles Are Typically Available for Actors Over 50?
Roles available for actors over 50 can vary greatly, from supporting characters to lead roles. Some examples include parental figures, professionals, and authority figures. These roles usually provide opportunities for seasoned character actors to display their skills.
How Can Older Actors Stay Competitive in the Industry?
Stay competitive by continually refining your skills, participating in acting workshops, and staying current with industry trends. Networking is also essential to ensure you remain connected to potential opportunities.
What Age Did Most Actors Become Actors?
There is no specific age for when most performers begin acting. Some start their career as child actors, while others begin in their teens or as adults. The key is to focus on your passion and dedication to your craft.
Who Is the Oldest Actor to Still Act?
The oldest actor to still act was Norman Lloyd, who remained active in the industry until the age of 106—this is a testament to the fact that age should not be a barrier to pursuing your passion.
How Do Most Actors Get Their Start?
Most actors start in the entertainment business by attending acting classes, performing in community theater productions, or auditioning for local projects. Building an acting portfolio and networking within the industry will increase your chances of landing more significant opportunities.