You might think that getting into acting requires years of experience and training, but many successful actors actually started their careers with little to no experience in performing arts. In this article, you'll learn about famous actors who took the leap into acting and found success without the typical background.
It's important to recognize that even though these actors lacked experience, they brought unique skills, talent, and work ethics to their performances. When you read about their journeys, you'll quickly discover their perseverance and dedication played a significant role in their accomplishments.
As you explore these stories, remember that every actor's path is different. While some may stumble upon opportunities by chance, others have to fight for their big break. It's ultimately up to you to define your success in acting, regardless of your experience or background.
Channing Tatum: The Leap from LA Dance Floors to the Silver Screen
Before making his breakthrough in Hollywood, you might find it surprising to learn that Channing Tatum was once an exotic dancer in Los Angeles. His background in dance eventually served as inspiration for his acting role in the blockbuster film Magic Mike.
You'll notice that Channing's acting career began relatively late. His first big role came when he was cast as Duke Orsino in the 2006 film; She's the Man—this was a turning point for Tatum, leading to bigger and more diverse roles in movies such as Step Up and 21 Jump Street.
As you examine his success, it's clear that Tatum's lack of formal acting training didn't hold him back. His natural charisma, work ethic, and dedication to the craft allowed him to excel and stand out despite his unconventional background—this shows that experience isn't everything in the acting world.
Jennifer Lawrence: A Serendipitous Encounter on the Streets of NYC
Walking the streets of New York City one day, Jennifer Lawrence was unexpectedly discovered by a talent agent who saw the immense potential in the young girl (14 years).
Without any formal training, Jennifer accepted the opportunity and quickly rose to fame. Key factors in her success include her natural talent, adaptability, and undeniable charisma. Despite her lack of experience, she excelled in various roles, proving that sometimes raw talent can outweigh formal training.
Jennifer's career has the following highlights:
Auditioning for her breakthrough role in Winter's Bone ultimately earned her an Academy Award nomination.
Being cast as Mystique in the X-Men series, showcasing her ability to immerse herself in diverse roles.
Her portrayal of Katniss Everdeen in the Hunger Games series—became a worldwide phenomenon and cemented her status as a leading actress in Hollywood.
Like Jennifer Lawrence, sometimes an unexpected encounter can change your life, landing you your first acting gig to start your journey toward stardom.
Johnny Depp: From Strumming Guitars to Lighting up Hollywood
Before charming audiences with his acting, Johnny Depp found solace in playing guitar and didn't have formal acting experience. In the early '80s, he pursued a music career and was part of a band called The Kids.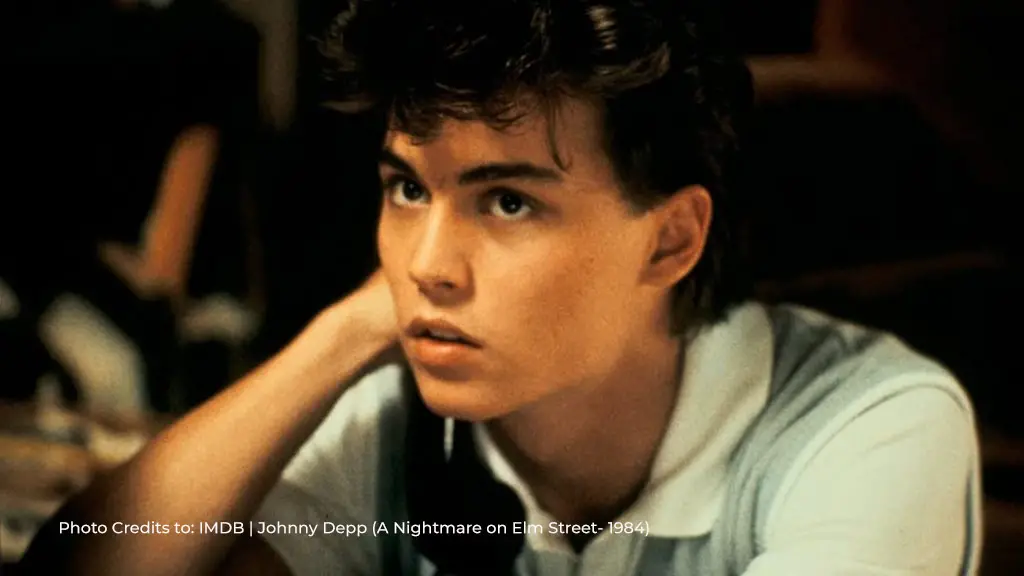 Opportunity struck when a chance meeting with actor Nicolas Cage led him to an audition for "A Nightmare on Elm Street." Astonishingly, Johnny Depp landed the role despite zero experience. His performance caught the attention of filmmakers, who began offering him more roles.
In time, Depp's natural talent shone through, and he became a sought-after actor. He has carved a niche in Hollywood with diverse roles like Edward Scissorhands and Captain Jack Sparrow.
Depp's story teaches you that experience isn't the only measure of talent, and perseverance pays off.
Charlize Theron: An Explosive Argument That Sparked a Stellar Career
Imagine Charlize Theron at the young age of only 18 years, completely inexperienced in acting, arguing with a bank teller. Little did she know this heated exchange would be the catalyst for her incredible acting experience. A talent scout witnessed this and saw her raw emotional power.
In 1995, Charlize landed her first acting role as a supporting actress in Children of the Corn III: Urban Harvest, a low-budget horror film. Despite being young and new to the industry, she used her natural talent to deliver an impressive performance. She quickly gained recognition, and her career took off.
Key Milestones:
1997: The Devil's Advocate alongside Keanu Reeves
2003: Academy Award winner for Monster
2008: Star on the Hollywood Walk of Fame
As a testament to her versatility and skill, Charlize tackled a variety of roles and genres with ease. Her commitment to her craft is inspiring, demonstrating that raw talent can flourish even without prior experience.
Evangeline Lilly: Funding Education with Modeling and Finding Fame on Screen
Before her acting career took off, Evangeline Lilly was basically another university student struggling to pay her bills. In need of extra cash, she turned to modeling, a profession she never intended to pursue long-term.
Lilly's breakthrough, however, came when she landed the role of Kate in the hit TV series Lost, forever changing her life. Surprisingly, this Canadian beauty had no acting experience before her breakout role. Her determination and natural talent helped her secure the role, despite it being her first audition.
Although she had no formal training, Evangeline quickly adapted, demonstrating her ability to bring vivid, complex characters to life on screen.
You don't need to spend years in acting school to make it in the industry. Let Evangeline Lilly's success story inspire you: sometimes, all it takes is one breakthrough role to launch an incredibly successful acting journey.
David Boreanaz: A Casual Dog Walk That Led to an Iconic Role
Picture this: you're walking your dog when fate intervenes, leading you to an acting gig—this is what happened to David Boreanaz, the actor best known for his roles in "Buffy the Vampire Slayer" and "Angel." The aspiring actor had no formal experience when chance propelled him into a career-defining moment.
During a casual dog walk, Boreanaz happened to meet a talent agent who took an instant liking to him. This agent insisted on introducing David to his contacts in the industry.
Persistence paid off, and Boreanaz eventually landed the role of Angel, the heartthrob vampire with a soul, which would become a fan favorite across the globe.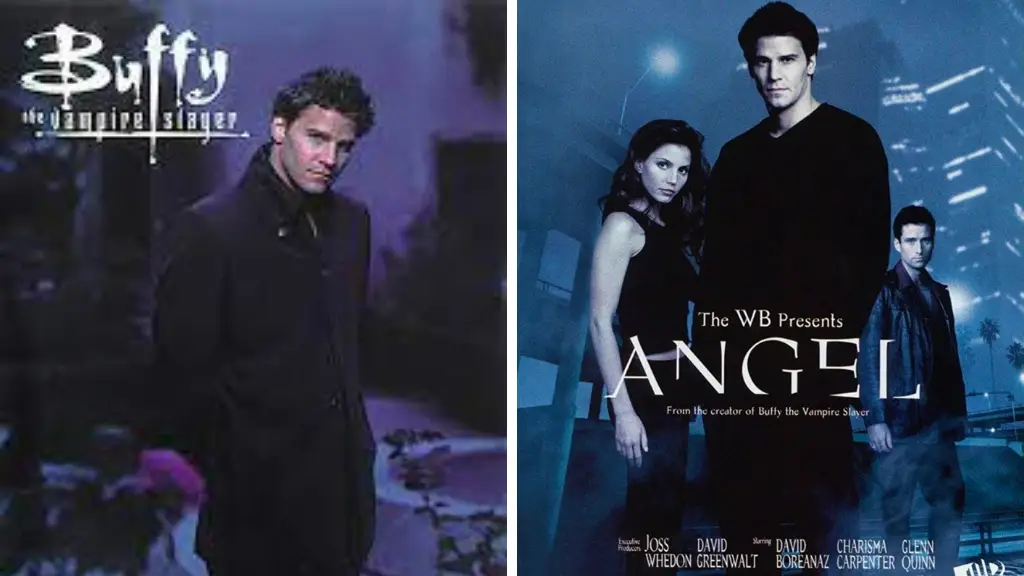 Despite having no prior experience, Boreanaz proved his natural talent by captivating the hearts of viewers worldwide. His performance on "Buffy" garnered a successful spin-off series, "Angel," solidifying his acting experience.
Many aspiring actors can look to David Boreanaz as an example of how a random encounter can lead to unexpected opportunities and success.
Danny Trejo: From a Life Behind Bars to a Life on Camera
Danny Trejo spent years in and out of prison, only to turn his life around and become a successful actor. His stage career began in the 1980s, and his unorthodox start fuels his unique performances.
Though Danny's acting journey may have begun accidentally, his dedication to his craft is inspiring. When he first stumbled onto a movie set, he caught the attention of the director due to his authentic look. With countless films and TV roles under his belt, it's clear that his past experiences have made him invaluable on-screen.
Danny is proof that it's never too late for a career change, and he gives hope to others who may feel trapped in their current situation. With determination and self-belief, success and change are always within reach.
Pamela Anderson: A Chance Photo on a Football Jumbotron Catapulted Her to Fame
You might be surprised to learn that Pamela Anderson, a household name in the entertainment industry, had no acting experience before her big break.
It all started with a chance photo of her on a Canadian football game Jumbotron, which caught the attention of the right people. With her striking appearance and undeniable charisma, it was only a matter of time before a talent agent spotted her, and she landed her first gig.
Anderson was attending a British Columbia Lions football game when her image was displayed on the Jumbotron, wearing a Labatt's beer t-shirt. Labatt's quickly offered her a modeling contract, and this opportune moment became the catalyst for her acting profession.
Shortly after, the fitness instructor appeared as the "Tool Time" girl on the sitcom "Home Improvement," which eventually led to her iconic role as C.J. Parker on "Baywatch."
Despite her lack of previous acting experience, Anderson's natural talent and hard work shined through, allowing her to succeed in Hollywood. Her unique story serves as a reminder that in the entertainment industry, anything can happen, and opportunity might strike when you least expect it. Like Pamela, the sky's the limit for those willing to put in the effort.
Mel Gibson: Landing a Leading Role in a Post-Apocalyptic Classic
Imagine signing up for an acting audition on a whim, and then, against all odds, you end up landing a leading role in a top film. This unique turn of events happened to Mel Gibson when he auditioned for the lead role of Max Rockatansky in the 1979 post-apocalyptic classic, "Mad Max."
Believe it or not, Mel Gibson was not even looking to audition. He accompanied his friend, actor Steve Bisley, to the trials, having been in a bar fight the night before, which left his face bruised and swollen. The casting director took an interest in him, asking him to come back when his injuries healed.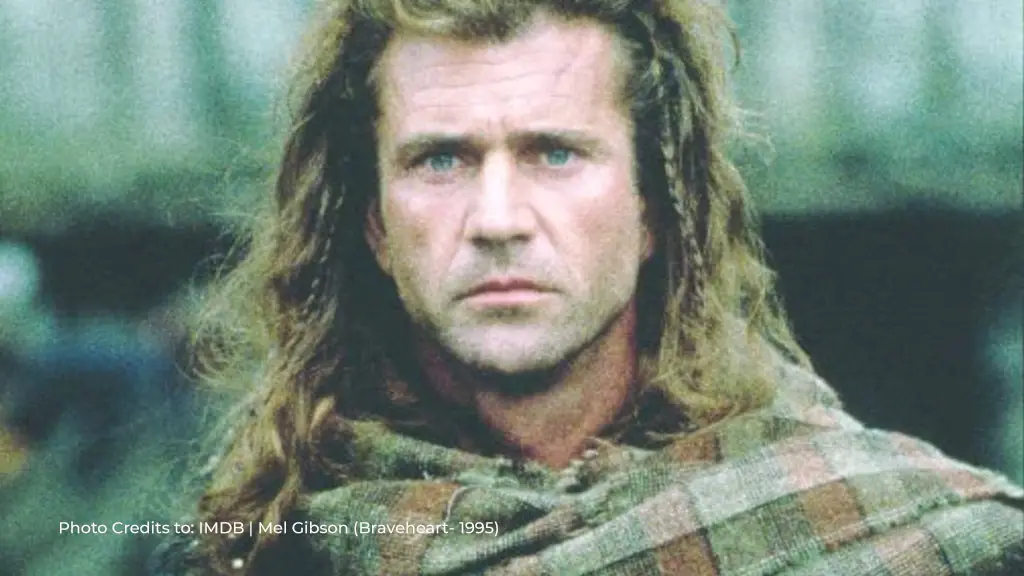 When Gibson returned for his audition, director George Miller saw something in him that he felt was perfect for the character. Mel's rugged appearance and raw, untapped talent helped him secure the lead role in the feature film. Like clockwork, Mel Gibson's theatrical career was launched, which eventually led to him becoming one of Hollywood's biggest movie stars.
Entering the world of acting without prior experience can be challenging, but it's not impossible. You can make your mark in the industry with the right guidance and dedication.
Let's explore some important aspects of navigating the acting landscape when starting from scratch.
The Role of Talent Agents in Discovering New Talent
Talent agents play a crucial role in discovering and nurturing new talent. They have industry connections that can lead to valuable opportunities for you. As a beginner, connecting with a talent agent can be instrumental in launching your stage career.
Remember to research and find a reputable agent who has experience working with newcomers. A good agent will help you find auditions, hone your skills, and ultimately land the roles you're looking for.
The Importance of Acting Classes for Beginners
Classes are essential for anyone starting in the field, regardless of their talent. Enrolling in a good acting class will provide you with the basic techniques, methodologies, and industry knowledge you need to build your acting experience.
Choose the right acting class by considering the institution's reputation, the instructors' qualifications, and the program's focus on beginner-friendly techniques. Investing in your education will improve your skills and increase your chances of success in this competitive industry.
Making a Memorable Acting Debut
Your first role in the industry can set the tone for your acting experience. Aim to make a memorable impression that will resonate with the audience and casting directors.
Preparation is key for any audition or performance. Dedicate time to rehearse your lines, understand your character, and improve your acting abilities. Focus on the details and remember that genuine passion and hard work are usually the best ways to bring your character to life on stage or screen.
Conclusion
You never know when your big break might come in acting. Your lack of experience shouldn't stop you from pursuing your dreams. Many successful actors started with no experience and worked their way up.
Important aspects to focus on include auditioning, working on your craft, building a resume, and maintaining a professional image. If you stay determined, there's no telling what you might achieve.
Frequently Asked Questions
How do I Start an Acting Career with No Experience?
Start by taking acting courses at a local theater or college to learn the basics. Participate in community theater productions and attend open casting calls to gain experience.
Network with other actors and industry professionals at industry events to create opportunities for yourself.
Can I Find a Talent Agent Without Any Acting Experience?
It's difficult, but not impossible, to find an agent without experience. Attend workshops and showcases where agents are present. Showcase your unique skills, and demonstrate your dedication to the craft by constantly working to improve and gain experience.
Are Acting Classes Necessary for Someone with No Experience?
Yes, drama lessons are essential for someone with no acting experience. Classes will help you develop your skills, technique, and understanding of the craft. With a solid foundation, you'll be ready to pursue opportunities in the industry.
How Can I Make My Acting Debut Stand Out?
Here are tips you can use to stand out.
Choose a role that showcases your strengths and uniqueness as an actor.
Prepare thoroughly and give your best performance possible.
Ensure your marketing materials, headshot, and resume are up-to-date and professional.
What Are Some Common Challenges Faced by Actors with No Experience?
Common challenges include a lack of experience on set, difficulty finding representation, and limited networking opportunities. To overcome these, continually work to hone your craft, attend workshops and acting events, and build your resume with small, independent projects.
What Is Too Late to Start Acting?
It's never too late to start acting. Due to the diverse range of roles and characters, there's an opportunity for performers of all ages, including child actors. The key is to focus on building your skills and experience gradually while fostering connections within the industry.