There's no way around it – acting classes are expensive. While many of us may dream of a career in acting, the financial reality of it can be off-putting.
Online learning is a growing business, with classes available in almost any subject you can think of. Acting is no exception.
A simple look online will show just how many courses are offering an opportunity to hone your skills without the high expense of formal training. But how useful are they? And is there really any worth in an online acting class?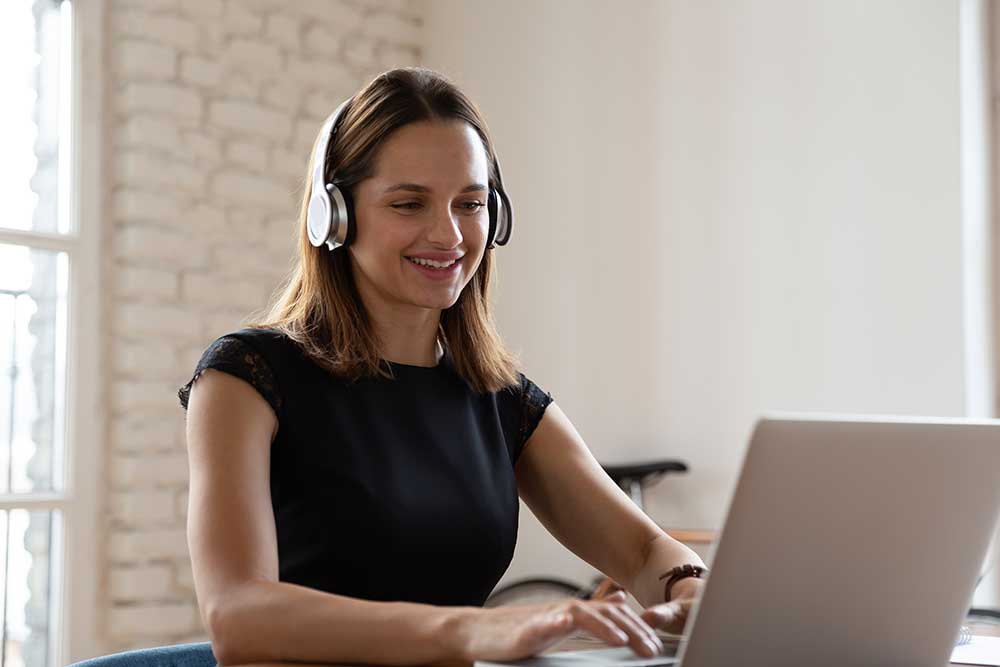 Can I take acting classes online?
Yes, online acting classes are available and growing as a business. There are varying types of online acting classes.
There are interactive classes, where a student can receive feedback from a trained teacher over a video call.
Some classes implement a format more similar to that of a lecture. These are either prerecorded or broadcast live. The teacher may present directly to the camera, or may work with a few people in the room to demonstrate. There are also written online classes.
For the best experience, interactive classes are advised. Feedback is an important component to growing skill, and this is missing in other forms of online classes. The lecture style can also be valuable, especially for newcomers. Written classes can be interesting, but lack the visual element so necessary to the trade.
What is taught in acting classes?
There are varying types of acting classes, from beginner to advanced. These classes can teach acting technique, scene study, audition technique, improv, cold reading, and body movement. An advanced class may hone in on one specific technique and skill, where beginners classes are generalized.
Primarily, an acting class will teach you to perform. This will start by teaching you to access your body and movement, control your voice, and break through discomfort. A good class will teach you how to read a text and respond. By the end of an acting class, you should feel confident in your performance. Classes also teach you to respond to direction, and work as a team.
Different acting methods that may be taught include: Stanislavsky, Strasberg, Adler, Meiser, and Hagen. A beginners class may cover all the methods, where an intermediary class might specialize. These techniques are used to help actors create engaging characters and performances.
Classes are valuable for everyone interested in pursuing acting as a career. Even as a career progresses, regular classes can be used to improve technique and build connections.
Acting classes are primarily focused on theater and stage acting. However, there are specialized classes for screen acting.
What are the best online acting classes?
Two of the best online acting classes available are Masterclass and Udemy. Masterclass offers a great range of lectures from professional and A-list actors.
Three of the best are talks delivered by Samuel L. Jackson, Natalie Portman, and Helen Mirren. These classes discuss the actors own careers, as well as the techniques and methods they use to create consistently great performances.
Udemy takes a more traditional approach, and they offer courses of different lengths and focus. They teach a Professional 10 Hour Masterclass, Acting 101 for Adults, and How to Book Acting Jobs. These courses are ideal for those who are beginning a career, and want to master the basics.
Skillshare has an Acting Technique Masterclass. This is for those interested about learning the different methods of acting. The course features an in-depth look into each technique, and teaches versatility.
Stage Milk Drama School is an interactive class that offers feedback to students. This makes it most similar to traditional acting classes. Places sell out fast, so if you're interested, keep an eye out.
For beginners who are interested in an interactive class, look online to see what's available in your area.
Are online acting classes worth it?
There are advantages to taking an online class. For a newcomer to the trade, it's a lower cost option to learning basics.
If you're only pursuing acting as a hobby, then online classes allow flexibility to fit into a busy schedule. Online acting classes are ideal for those who are curious about acting, but perhaps not ready to commit.
In-person acting classes can be expensive. For those who are unsure about the industry, online classes are a cheaper option to ensure you have more than a passing interest.
For those getting serious, there are online classes that value interaction. This way you can get the important feedback that every actor needs.
However, there's no real comparison to being in the room. Online acting classes are less responsive, and it's harder for a teacher to fully grasp the talent of the actor.
If you're serious about pursuing a career in acting, online classes can't compare to in-person alternatives.