Headshots are a great way to stand out in the saturated pool of wannabe actors in the U.S.
Your headshot is the first thing a director or casting director is going to see and a lot of the time it can be the difference between getting an audition for that dream role and being ignored.
Think about it like a business card, you want it to stand out and be memorable so when a casting director is thinking about whom to call, your face is the first to come to mind.
What are headshots used for?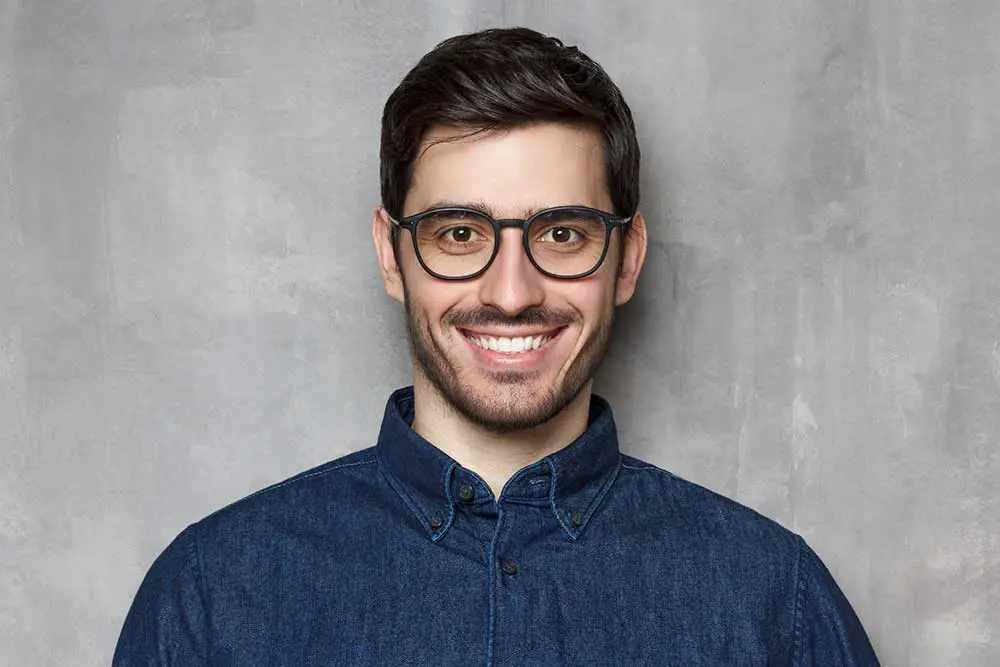 Like we've said, an actor's headshot will be the first point of contact between you and a casting director. But, that's not all they're good for. You can also use them for the following:
Submitting to agents and managers for possible representation
Online casting profiles
Professional social media profiles
Personal actor websites
Marketing materials
What you wear for your all-important headshot is actually more crucial than you might think. After all, you want to dress to impress. While there is no 'headshot uniform' per se, there are a few things you should definitely keep in mind.
Firstly, you'll want to have a few options at your disposal, to show your range. The most important thing is that you wear something flattering and well-fitting.
Your best bet is to pick a solid color and steer away from anything too busy that would take attention away from you. It's also a good idea to pick a color that works well with your skin tone and brings out the color of your eyes.
Colors that work best are black, white, and primary colors.
Can you wear black in a headshot?
Black shirts are a great option to wear for headshots. In fact, they seem to be the most popular option. This is likely due to the fact that black is known for being slimming and flattering, not to mention professional and classy.
It's also not distracting at all, which is exactly what you want. You definitely do not want a casting director to be more drawn to what you're wearing than what you look like.
Alternatively, plain white shirts are also a good option. It looks bright and clean. It's a good idea to find out what color the background of the shoot will be and avoid wearing something that is the same color – you don't want to be a floating head!
How should I wear my hair for a professional headshot?
Styling your hair properly for a headshot is super important – you don't want to look like you just rolled out of bed, right?
How you style your hair depends on the look you're going for. If you have a particular role in mind, try to match the hairstyle of the character.
For more general headshots, keep your hair as close to your natural, every day hair. For example, if you are naturally curly and have it natural most of the time, keep it that way for your headshot.
You never know when you might get a call out of the blue and offered an audition at a moments notice, you may not have time to fix your hair. Basically, you want your headshots to actually look like you.
Generally, your hair should frame your face, avoid ponytails or buns. Men, this applies to you too! Keep it simple and age appropriate.
Volume is your friend but avoid frizz at all costs. Make sure you properly comb it and make use of hairspray or product to keep any fly-away's in place.
Should you wear jewelry in a headshot?
Distracting, over-the-top jewelry is a big no. But, classy, flattering jewelry is fine. Unless you're dressing to suit a specific role, distinctive jewelry is not a good idea.
Keep it to a minimum, so, no large necklaces and earrings. These will be too distracting and may limit how a casting director perceives you. 
Plus, you should be the star of the show, you don't want fancy jewelry overshadowing you!
What should you not wear for a headshot?
Stay away from ill-fitting, non-flattering colors, fabrics, and styles first and foremost. There's no need to wear a super bright, patterned shirt with huge puffy sleeves, that will take all the attention away from you.
Your headshots are meant to showcase you as the 'product', so, don't wear anything with visible graphics, labels or logos, including brand names.
Additionally, avoid stripes, spots, and other loud patterns – the simpler, the better.
Don't even think about wearing a hat either! Casting directors don't want to see you in a large cowboy hat or baseball cap, they need to see what color and style hair you have, as well as the shape of your face.