In the drama and acting world, one of the best routes to take if you want to reach the dizzying heights of fame and recognition is to first attend school.
Though it should go without saying that everyone should stand a fair chance so long as they prepare themselves in order to succeed at auditions, there are a handful of acclaimed schools that are known for being notoriously hard to get into.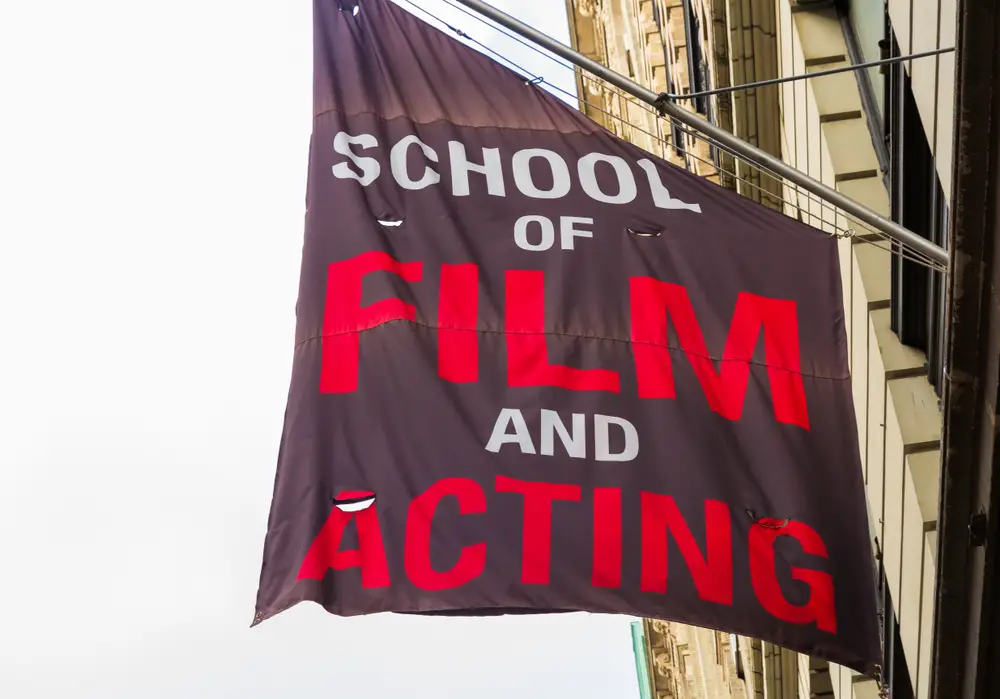 So, let's take a look at a few, including Juilliard – which is widely regarded as the most difficult art school to get into in the world!
1. Tisch School of The Arts – New York City
Tisch (otherwise referred to as TSOA) is a department of New York University and was founded in 1965. To this day, it remains one of the most prestigious and difficult schools to gain admission to and is known for its various alumni that have ended up on broadway.
2. Yale School of Drama – New Haven
First established in 1900, Yale School of Drama is one of the most difficult schools to gain a place in and is well known for its rigorous academic nature.
It's so difficult to get into, in fact, that there have been quite a few talented actors that got rejected from a place there, yet still went on to enjoy very fruitful acting careers! Notable alumni include Meryl Streep and Courtney Vance.
3. Juilliard School – New York City
We know you were waiting for this one! Juilliard School simply had to make this list, as it is widely regarded as being both the best drama school in the world, as well as the hardest drama school in the world to gain admission to.
It was first created in 1905 and has seen the likes of Robin Williams and William Hurt pass through its doors.
Is it hard to get into Juilliard for acting?
We won't lie to you, Juilliard is known as being one of the hardest schools to get into, especially their acting department.
Juilliard is so difficult to get into, in fact, that its acceptance rate is among some of the lowest in the country, alongside acclaimed schools such as Yale, Curtis, Stanford, and even Harvard.
Now, that's not to say that you can't get in. If you've recently received a letter to audition for Juilliard, then the good news is that there are some steps that you can take to help ensure that you stand the best chance of getting in. Here's how:
Don't compare yourself to others that are auditioning:
First things first, one of the best ways you can up your chances of gaining a spot at Juilliard is by maintaining your focus and not letting yourself become distracted by other applicants.
Though it can be easy to fall into the trap of comparing yourself to what the next person is doing, this will only ultimately throw you off your game and cause you to take your attention away from nailing your audition.
In contrast, you should be sure that you're polite, friendly and get to know those with whom you are auditioning. By creating a positive and collaborative environment, you will help to feel more relaxed, all while helping to put others at ease, too!
Do your research
Another way to help bolster your chances of getting a spot at Juilliard is by making sure that you do your research prior to the audition.
The last thing that you want to do is have to go into the audition blind, in fact, many alumni and staff welcome prospective students to reach out for advice.
Not only will this help you to get your foot in the door and create a sense of familiarity, but it will also put your mind at ease before the audition, and help you to feel more confident on the day.
On top of that, we also recommend that you take the time to research travel costs and the area surrounding Juilliard if you're unfamiliar, as this will ensure that you aren't late, and know where local food spots are as auditions can often last the entire day.
Have the confidence to stand out
Believe it or not, one of the biggest mistakes that many prospective students make while going into a Juilliard audition is by downplaying artistic instincts in favor of blending in and behaving in a way that they think the judging panel wants.
This is one of the worst things that you can do during the audition process, as the judging panel will want to see you for who you are, rather than a watered-down version of yourself.
Remember that, as soon as you enter the audition hall, the judging panel will be much more interested in your unique talent and artistic vision, rather than an imitation of another person's acting style to play it safe.