One of the easiest ways to find an audition for a movie is to hire a talent agent. These people know where to look for all of the audition information and what roles you have the best chance of getting.
If you are a newbie to the acting world and don't know where to look for an audition agent, we recommend you speak to local actors.
These people will help you to build up your acting portfolio and will likely have recommendations as to who to work with.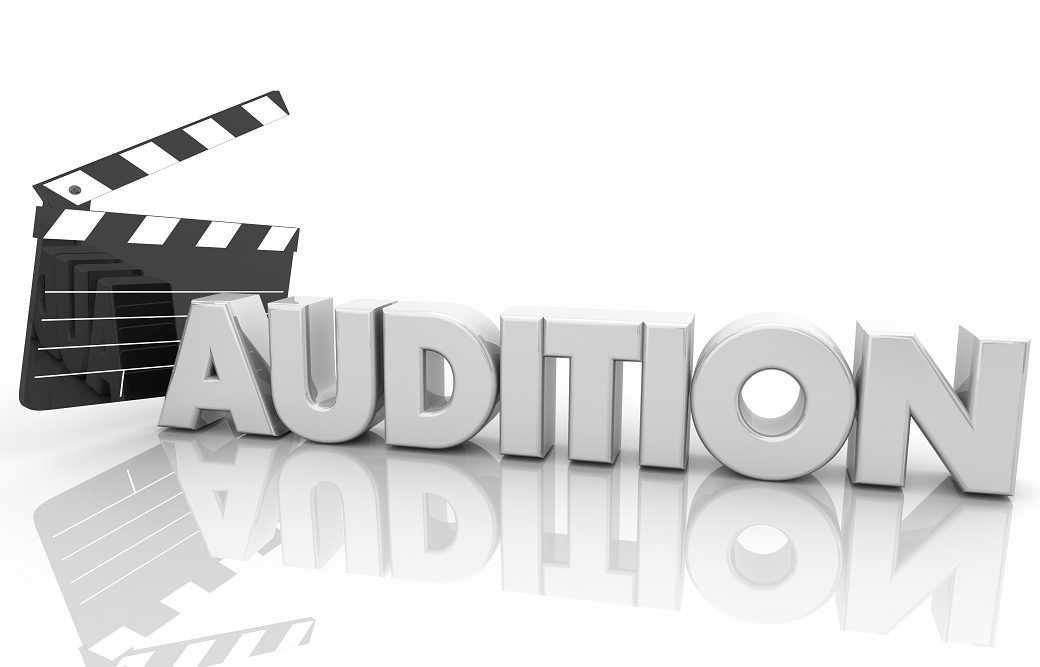 A talent agent is likely to ask for a copy of your headshots, acting resume, and video reel. They will also need your contact information to allow them to contact you with relevant information. Making connections with local actors is hugely beneficial as it is sometimes necessary to have a personal referral to an acting agent for them to take you on. In order to secure an audition, you should try to flesh out your resume as much as possible. Volunteer to take part in local films and plays, independent films, and commercials.
The actual acting is not as important as having a broad and diverse range of acting experience. Sometimes talent scouts will attend lower-level performances and you never know what could get you noticed. We would advise sharing your acting on social media. In the modern age, many people are discovered online and go on to build fantastic careers. At worst, the uploads will allow you to get used to strangers critiquing your skills. A strong social media presence goes a long way in the modern networking world. Follow industry professionals on Twitter, Facebook, Instagram, YouTube, and Tik Tok. This will allow you to get a better insight into their work and the kind of talent pool they currently manage.
Do not be overly keen when approaching talent agents on social media, instead get your name into their heads by interacting with stuff that they post.Some agents will hold open auditions for new talent to sign. Ensure you look professional and like your headshot when you attend. If you get signed, finding an audition will be a much easier process. Acting coaches and other local actors are also good ways to find out about upcoming auditions.
Can you audition online?
There are a lot of websites who advertise open casting calls online. For roles in theater, these are commonly advertised on the specific theater's website.
Many social media pages will be used to promote open casting calls, and this is a great place to look if you do not have a talent agent. Search for the #CastingCall on Twitter and Instagram to see if there are any auditions taking place near you. Many auditions, particularly during the Covid-19 pandemic, must take place online. Generally speaking, online auditions will involve you recording a video audition and emailing it to the casting director or talent agent. You will then receive a confirmation email stating your audition tape has been received. Prior to recording your audition tape, you should do a test self-tape. This allows you to check that you can be seen and heard clearly on the tape.
There will be instructions on the audition notice as to what you need to do. Some casting directors will issue a list of questions or you may be asked to perform a section of the script. Either way, all of the necessary instructions will be clearly stated in the audition notice.
What are movie auditions like?
An in person movie audition will likely take place in a large room filled with many other acting hopefuls.
These people are all likely to be auditioning for the same role as you, which can be a little bit intimidating. Depending on the location and reputation of the film audition, the writer or director may be present at your audition.
Alternatively, local film office interns will film a scene with you to be sent off to the casting director. Movie auditions generally consist of you and another actor reading through the movie script. Sometimes this will be the first time that you see the script, and other times you may have been given it in advance to prepare. Auditions can also be a very casual interaction. Sometimes the casting director will simply chat to you about the project and your background. This is how they figure out if you are suitable for the role. If the casting director likes you, you will be invited to a callback and potentially a screen test too. This may be on the same day as your audition, or may be a few days later. You are likely to be asked to interact with other actors being considered for roles in the movie.