An acting resume is similar to a CV but specifically tailored to acting roles.
They are structured in a very similar manner but the content is different. Your headshot is the first thing that casting directors will see and your resume should be on the reverse.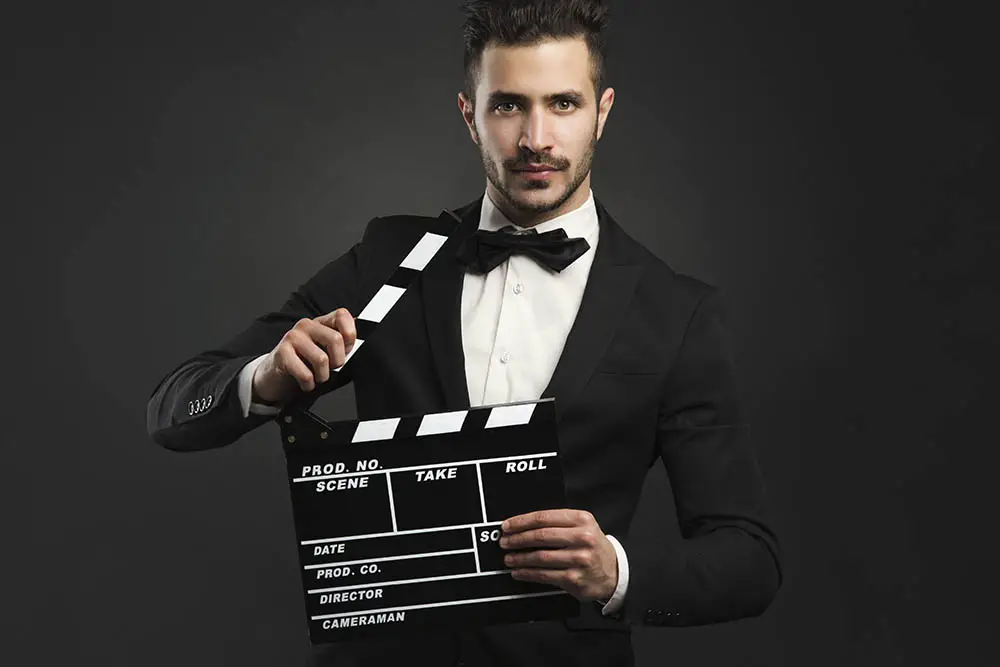 As with a CV, your resume is the first impression potential employers will have of you. This means that it is vital the resume is professional and easy to read.
A competent resume is likely to get you a callback provided you suit the role's demands. 
How do you create an acting profile?
There are a few key pieces of information that your acting resume needs to include.
The first is a headshot, as this will allow the casting director to see whether you are an appropriate choice for the role being advertised. 
You should include any acting experience you have as well as any training that you have undergone.
You should include a physical description of yourself, maybe even including some specific measurements if appropriate to the role. 
It is a good idea to include any unique or specific skills that you have which set you apart from other candidates.
It is vital to include your contact details in case they wish you to attend a callback. We would advise including more than one method of contacting you. 
How do you format an acting resume in Word?
There are many acting resume templates compatible with Microsoft Word available online. Your resume should not be longer than a single side of A4 paper.
We recommend using a simplistic font such as Arial or Times New Roman as these are very easy to read. Your resume should not contain color, it should just be black and white.
Your headshot should be on one side of your resume. The ideal format for this is 8×10 as this allows an A4 sheet of information to fit on the reverse.
If you have chosen to have your headshot as part of your resume, this should appear close to the top of the page.
This is one of the first things that casting directors will see. It is vital that your headshots are professional or you are unlikely to receive a callback. 
As a general rule, your resume content should be in the following order.
Near the top of the page should be your stage name and affiliations with unions or agencies.
Next should be your contact information, personal details, and measurements if appropriate. 
We do not suggest including your age or birth date on your resume.
Provided you are over 18, there is no real need for casting directors to know your exact age. 
All that matters is that you can pass as the age of the character you are auditioning for. 
You should then go into any acting credits that you have or any work experience that you have undergone.
If you have appeared in different genres, such as film, TV, and theater, have separate subsections for each.
Begin with the name of the show, then your role, then the production company or television network, and then the name of the director. 
For theater roles, the format should be the play's name, your role, the theater company's name, and the location the show was performed at. 
After this mention any formal or informal training that you have done. Include the name of your acting teacher or academic school.
You should then detail the type of class you took and where the class was held. 
Close with any specific skills you have that would make you a good fit for this role. Even though it is tempting, do not embellish on your real talents.
Casting directors may well ask you to converse in that language you mentioned you were fluent in, despite not speaking a word of it since college. It is always better to remain truthful.
This section is the least important of your resume and so it is less important if it is sparser. 
What should an acting resume include when you have no experience?
When you have no real acting experience, your acting resume is going to appear barer. This means that you should go back in your life and think of all of the productions that you have appeared in.
If you have gained any skills from them, be sure to mention these on your resume. This can include experiences such as smaller acting workshops and school or college productions.
It is a good idea to immerse yourself in amateur productions when you are a fledgling actor. Join whatever you can find – community theater, drama clubs, film unions.
A great way to get yourself noticed is to create and produce your own short film or play.