Your headshot is the first thing an agent, casting director, director and producer will turn to so that they get an idea of who you are, what you look like, and who to cast you as.
There's a lot riding on your headshot, which is why it's important you get it right. A good headshot could be the difference between you landing an audition for your dream role or not. 
When it comes to doing your makeup for professional pictures, you'll need to strike a balance between enhancing your natural features and avoiding looking overly made-up.
Your headshot should be an honest photo of you – after all, the last thing you want is to rock up to an audition looking totally different to your headshot. 
Here are our top tips for looking your best for professional pictures…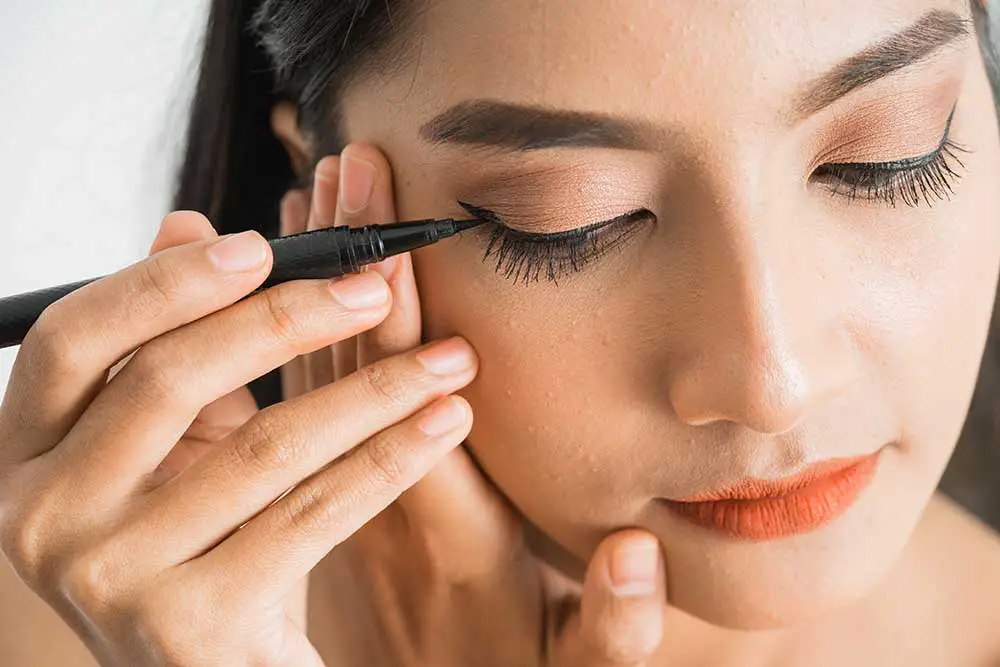 Skin 
Good skin is the foundation of any look. The night before your photoshoot, it's a good idea to exfoliate or put on a facemask so your skin is refreshed the next day. Moisturize generously, and get plenty of sleep to avoid any dark shadows. 
When it comes to your make up, don't go overboard. 
A primer can help mattify the skin and reduce shine, and concealer is good for disguising dark spots or blemishes. Use a lightweight foundation if you need one, but nothing that will look slick or cakey under the harsh lights.
You should also make sure your make-up matches your skin tone, as flash photography will emphasize any contrast between your skin and foundation! 
A hint of blush and a glimmer of highlighter can add some life to your look, but avoid any heavy contouring. You can set your foundation with a transparent powder or setting spray to ensure it stays in place throughout your photoshoot. 
Eyes 
Avoid any bright colors or metallic tones – this is not the place for a glamorous party look! Instead, keep eyeshadow colors neutral and stick to matte tones only.
Some subtle mascara is fine and can help define your eyes, but don't go overboard with thick false lashes.
For your eyebrows, fill in any gaps but keep them natural-looking. You want to keep the focus on your eyes, so keep your brows well-groomed but simple. 
Lips 
Again, bold, bright hues are a no-go, and lipstick can look messy on camera if it bleeds around the mouth. 
The camera flash will also bounce off shiny glosses, so keep lips matte and neutral. A tinted lip balm can be a good option. 
Should I wear makeup in my headshot?
You should only wear makeup for your headshot if you usually wear makeup. However, the main thing is that you need to look like yourself.
Headshots aren't about looking glamorous or made up, it's about giving directors and casting directors an idea of the types of characters you can play. 
Think of your headshot of more of a blank canvas. It should show your personality, but any makeup should be kept natural and toned-down. Avoid any statement makeup looks or trends! 
What is the best makeup for photoshoots?
There's lots of makeup out there that has been especially designed to work well with photography lighting and flash photography. 
Your headshot makeup should be natural, matte and lightweight. It should complement your natural features rather than conceal them. 
A primer can help blur imperfections and provide a smooth base for your foundation. Smashbox's Photo Finish Smooth & Blur Primer is a favorite among make-up artists. 
A lightweight foundation such as Revlon's PhotoReady Candid Natural Finish Foundation provides a natural-looking base, while their PhotoReady concealer is great for disguising any dark shadows or blemishes. 
A mineral powder is great for finishing your look and keeping your make-up in place all day long: M.A.C Mineralize Skinfinish provides a soft and subtle glow, while Bare Minerals' Original Mineral Veil mattifies and minimizes shine. 
Keep eyes toned down and neutral. If you want to add some subtle definition, matte shadows such as those in Urban Decay's Naked2 palette will complement any skin tone. A subtle mascara such as Maybelline Lash Sensational can help define lashes and create a fanning effect, though you can use any mascara so long as it isn't overly thick and clumpy. 
For lips, go for a matte texture in a color that compliments your skin, preferably one that is a neutral tone.  NYX's Soft Matte Lip Cream in Matte Muted Mauve is long-lasting so you won't need to worry about it smudging easily or wearing off after a short amount of time. 
Final Verdict 
If you don't usually wear makeup, there's no need to do so for your headshot.
However, we know that a little bit of makeup can give you the confidence boost you need, so if you do want to wear makeup, just remember to avoid any shiny, metallic tones, keep textures matte and lightweight, and ensure your foundation is the right color for your skin tone.