The drama school application process is a lengthy and competitive process, so it's important that you give yourself the best fighting chance possible by being prepared.
Depending on the school(s) you are applying for, you might find yourself being invited to a group audition or even auditions that consist of up to 5 rounds!
So, to make sure you have every chance of getting accepted into drama school, let's take a look at the process you'll need to follow: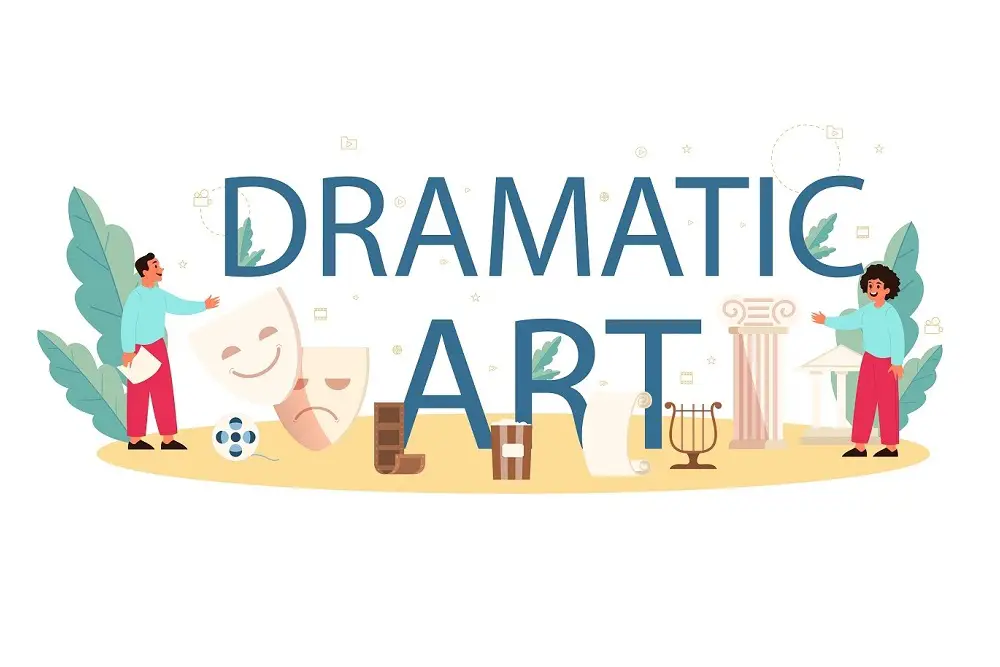 Make sure that you have completed your application(s) to a high standard, with a personal statement written tailored to the school. Some schools may require headshots and evidence of some of your acting/performing experience, though this isn't always the case.
After you have submitted your application(s) you will then have to wait until you get an audition. If the first audition goes well, you will likely get called back for a second audition, which is known as a recall.
After you have successfully passed the audition round, many drama schools follow up with a workshop round, where the drama school panel can gain a better insight into you as a person, and whether or not you would be a good fit for the school.
After the workshop round, you might be then invited back for a final audition, which usually contains a senior member of staff on the drama panel, to help make the final decision as to whether you are suitable for a place on the course.
If you want to get accepted, it's important that you do well in each stage in order to stand the best chance of gaining admission. Here are some ways that you can boost your chances of gaining a spot on your desired course:
Attend multiple drama school auditions: This will raise your chances of getting accepted into a drama school.
Prepare all forms prior to the day: The last thing you need is extra stress on the day, so we recommend filling in all the necessary forms the night before.
Consider getting coaching: Before you attend auditions, we recommend considering the help of an acting coach. Not only will they be able to advise you on how to make your performance stronger, but the experience will help to prepare you to perform in front of a critical audience.
What are drama schools looking for?
If you have big hopes and dreams of becoming an actor, one of the easiest ways to hone your craft and gain experience is by attending drama school.
Besides talent (which we're sure you have plenty of) drama school panels look for a variety of other factors that help them decide whether or not you might be a good fit for the school. Let's take a look at the top three:
Social skills: Due to the nature of drama school, one surefire of standing out to the panel is by showing your ability to interact with people. If you're going to be attending a group audition, try and remember that the panel will be judging your character, so try not to get into any disagreements or issues during the day.
Confidence: Displaying your genuine confidence is one of the easiest ways to show the drama panel that you have the abilities and self-belief to succeed at their school. By being confident on stage, the panel will feel confident that they can work with you over the course of the drama program.
Commitment: As we're sure you already know, drama school is far from easy, which is why the panel will want to know that you have the drive, determination, and commitment to stay on track while studying at their school.
What do you do if you don't get into drama school?
Though it can be extremely disheartening to find out that you haven't gained a spot on a drama school course, the good news is that there are a variety of alternatives that you can try out instead, such as community college, evening classes, and even local drama groups you can join.Of course, you could always wait until drama schools begin their admissions process the following year, at which point you'll be able to re-apply and attend the auditions again.
If you are considering this route, many people choose to pay for private acting/performance lessons with a professional coach to hone their skills and gain confidence in the meantime.
By doing this, your coach will be able to prepare you for the auditions so you have a better chance of progressing through each stage, all while allowing you to gain confidence performing in front of a critical eye.