So you want to become a director? There's good news and bad news. The good news is that there's no formal education required for becoming a director. Some budding directors decide to do a bachelor's degree in film studies or cinematography, which can provide a great theoretical overview of film, whereas others simply start out in TV and work their way up.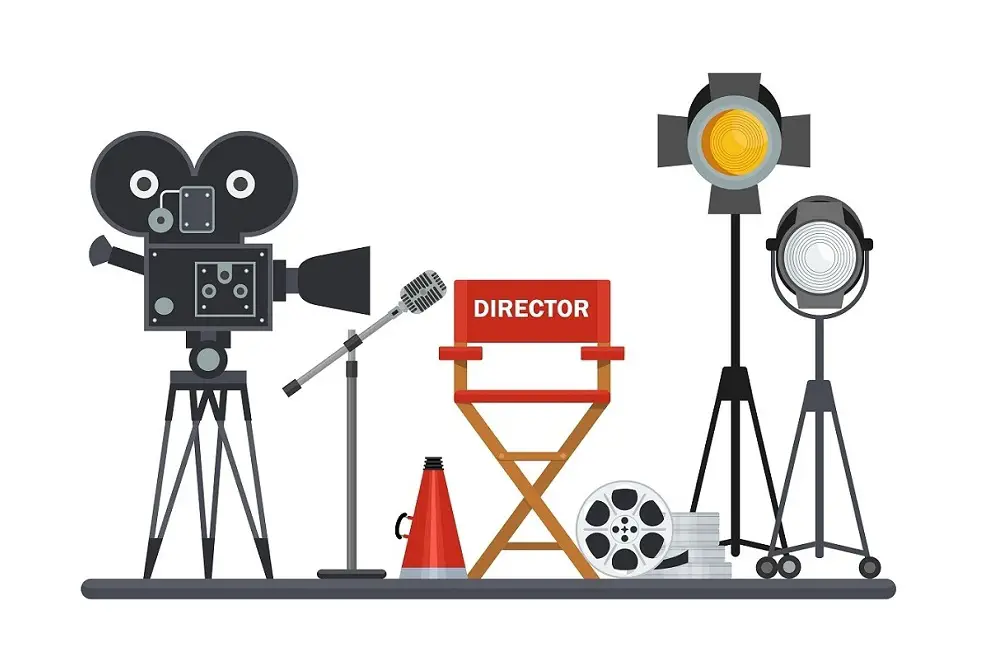 The bad news is that this is an extremely tough career to pursue. If you hope to become a film director, you'll need to convince producers, financiers, public funding bodies, and other gatekeepers to invest in you. This means you'll need experience before you reach this stage. A degree or similar course is great for getting you started – especially if you get to make your own films as part of the course.
Otherwise, you'll have to rely on getting experience either through placements and internships, or through making films in your own time, but for that, you'll also require your own equipment. Breaking into film direction requires the following three things:
Honing your craft as a film director
Learning and understanding how the industry functions
Making yourself known to gatekeepers, and getting them to like you
What is the demand for film directors?
It's difficult to get a proper understanding of the demand for creative positions like film directors, however, considering the entertainment industry is continually evolving – particularly with the growing importance of streaming platforms such as Netflix – it seems there is an increasing demand for film directors. According to Career Explorer, there are currently around 134,700 film directors in the United States, and the film director job market is expected to grow by 12.2% between 2016 and 2026.That said, the film director industry – and movie industry in general – is concentrated in select states in the U.S, notably California, New York, and Florida.
So while there are 29,100 film directors in California, there are only 70 in Delaware. Therefore, location is going to make a big difference to not only the prevalence of film direction jobs, but also your ability to gain experience when you're first starting out.
What skills do film directors need?
Directing a film isn't just telling actors what to do. This is a job that requires a diverse skill set, a creative mind, and a strong work ethic. These are the most valuable skills a director can have:
Technological expertise
As an aspiring director, you should aim to make yourself invaluable. Technology is continually evolving, and you should make it a priority to keep up to date with this. First and foremost, you'll need the technical experience required to do the job right. You need to know your way around standard equipment and know the elements that make a good shot – including framing, staging, and lighting. The best way to do this is by getting actual experience working on a movie set, even if it's just as a runner. Working in this environment will be far more useful to you than studying all this in a classroom setting.
Creativity & Storytelling
I'll be straight-up: you can't be a filmmaker without creativity. It's absolutely essential to invest time in the filming styles and techniques that have shaped the industry.
Expose yourself to as many different films and directors as possible. Observe and analyze what they do, write down your own notes, and brainstorm ideas as much as possible. Hone your storytelling skills through creative writing classes, reading, or writing your own stuff. If you're lucky to have your own camera – experiment as much as possible. Make films with your friends, make mini-documentaries…you get the idea.
Problem-Solving & Leadership
You can't be a director without having the confidence to make decisions and solve problems. Every action you make as a director affects the outcome of the film.
Whether you're leading production, directing, or working behind the cameras, you're acting as an effective leader and will be required to make decisions whenever they're called for. To do this you'll need strong communication skills. People will continually be turning to you for advice and your opinion, and as a director, you're responsible for guiding them. The more communicative you are with your crew, the more they'll flourish, and the more creative the production will be.
What does a film director do on a daily basis?
A film director has a broad range of responsibilities that they carry out throughout the planning, shooting, and post-production process. These include:
Reading scripts, working with writers, and providing feedback
Working with casting directors and producers to select actors
Monitoring rehearsals
Directing actors during filming
Scouting out locations for filming
Holding meetings with the camera, art, and costume departments during the planning stages of the film and throughout the production
Agreeing on the budget and schedule of the film with the producer
Ensuring production stays on budget and schedule
Supervising and overseeing all creative aspects of production
Working alongside the editor to fine-tune the final version of the film
Selecting music for the final film or working with a composer to create the score
Building up a network of contacts including writers, producers, film festival organizers, and public funding bodies
Keeping up-to-date with technological advancements and maintaining contemporary technical skills
Taking note of emerging industry trends and up-and-coming talent