As an experienced actor, you know that mastering various acting tactics can elevate your performances on stage or screen.
By constantly honing your skills, you can captivate audiences and create authentic connections with your fellow actors.
When exploring different acting techniques, it's crucial to learn from various sources and experiment with new methods.
In this article, you will discover a comprehensive list of acting tactics that may help you unlock your full potential as an actor and inspire you to bring new depth to your performances. Let's dive in!
The Art of Storytelling: Actor Verbs
As an actor, your main goal is to effectively convey the story by engaging your audience. One approach to achieve this is through the use of actor verbs. In this section, we will explore actor verbs and their impact on performances, and provide examples of powerful actor verbs to enhance your acting technique.
Defining Actor Verbs and Their Impact on Performances
Actor verbs are the specific actions you choose to help define your character's intentions and objectives. By focusing on a verb, you are giving yourself a clear and active direction, which allows for nuanced and dynamic performances.
Your choice of actor verb has a direct impact on how your character engages with other characters and their environment. This creates natural, compelling storytelling that captivates your audience, making your performance more believable and emotionally resonant.
Examples of Powerful Actor Verbs
Consider a variety of actor verbs when building your character, as each verb offers unique opportunities to shape your performance. Let's take a look at some examples:
Convince: As your character tries to persuade another, your objective might be to convince them of a specific point of view.
Protect: Your character might be driven to shelter themselves or another person from harm, shaping your performance in a defensive or nurturing manner.
Challenge: When your character opposes someone else, the verb challenge can create an assertive and confrontational energy in your performance.
Entice: If your character seeks to draw someone in, using the verb entice can help you portray allure or fascination.
As you work with various actor verbs, remember to remain adaptable and open to change, experimenting with different actions to find the most compelling choices for your character and the story at hand.
Actor Verbs in Action: Bringing Scenes to Life
With actor verbs, you can add depth and variety to your performances, making each scene come alive.
Integrating Actor Verbs into Your Acting Toolkit
You can start by identifying the objectives of your character in a scene, and then choose verbs that convey this action.
Experimenting with different verbs can help you discover unexpected sides to your character.
Practicing and Perfecting Your Use of Actor Verbs
Develop a personal list of verbs that resonates with you and can be used in various situations.
Practicing these verbs through improvisation exercises or script analysis will help you internalize them.
Adjusting Actor Verbs for Different Genres and Roles
For dramatic roles, focus on verbs that express intense emotions, while for comedic roles, look for lighter and more playful verbs.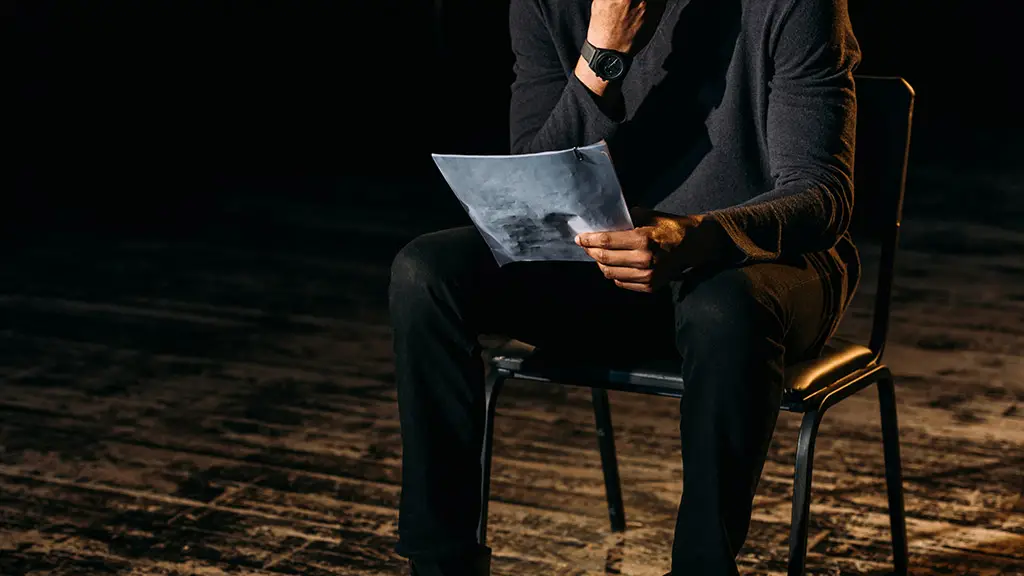 Customize your verb selections to fit the specific genre and role you're working on, to create a richer, more authentic performance.
Beyond the List: Expanding Your Acting Tactics Toolbox
As an actor, you should constantly seek to broaden your skills and explore new tactics. In this section, you will discover how to expand your acting tactics toolbox by seeking out new actor verbs, and understanding the importance of staying versatile and adaptable.
Seeking Out New and Powerful Actor Verbs
Actor verbs are the powerhouse behind your performances. They help you express your character's objectives and emotions in the scene. To expand your toolbox, explore diverse genres, styles, and methods:
Watch different types of productions, from classical theater to avant-garde cinema.
Read plays and screenplays to analyze character motivations and objectives.
Take workshops and classes to learn about different acting styles and techniques.
By doing so, you'll not only expand your verb library but also acquire fresh inspiration and ideas for your performances.
The Importance of Staying Versatile and Adaptable
To stand out in the competitive acting world, you need to be versatile and adaptable in your craft. This means being able to adjust to different styles, directors, and creative processes:
Master various acting approaches, such as method acting, the Stanislavski system, and Meisner technique.
Develop flexibility in your emotional range, allowing you to portray a wide variety of characters and emotions.
Embrace feedback and be open to change, even when it comes to your tried-and-true tactics.
Developing this adaptability will make you a valuable asset to any production and help you continue honing your craft throughout your career.
Conclusion
In this section, we'll discuss reflections on the journey through the acting tactics list and encourage you to continue exploring the world of acting.
Reflecting on the Journey Through the Acting Tactics List
As you've delved into the diverse range of acting tactics, it's important to recognize the progress you've made. By examining various methods, you have opened yourself up to new perspectives and possibilities within your acting journey.
Take a moment to reflect on which tactics resonated with you the most, as these may be key areas to further develop. This process is essential in cultivating a unique and powerful acting presence.
Encouraging Readers to Continue Exploring the World of Acting
The world of acting is vast and ever-evolving, offering endless opportunities for personal and professional growth. As you continue to hone your craft, don't be afraid to experiment, collaborate, and take risks.
Stay engaged in the acting community by attending workshops, joining local theater groups, or participating in online forums. Your passion and dedication to the craft will only serve to deepen your talents and connections in the field.
Frequently Asked Questions (FAQs)
How Can I Practice Using Actor Verbs Effectively?
To practice using actor verbs effectively, start by identifying the objectives and tactics of your character in a scene. Choose appropriate actor verbs for those tactics and apply them to your performance. Experiment with different verbs to see how they change your interpretation of the character.
Are There Any Limitations to the Use of Actor Verbs?
While actor verbs are powerful tools, they can become limiting if you rely on them too heavily. It's important to remain open to other acting techniques and let the character's circumstances and relationships dictate your choices. Remember, the goal is to create a well-rounded and believable character.
How Do I Choose the Right Actor Verbs for My Character?
Choosing the right actor verbs involves understanding your character's motives and tactics. Start by analyzing the script and breaking down each scene to identify what your character wants and how they intend to achieve it. Then, select verbs that represent those tactics and fit the character's personality.
Can Actor Verbs Be Combined for a More Complex Performance?
Yes, you can combine actor verbs to create a more nuanced performance. Experiment with layering different verbs to develop a rich, multifaceted portrayal of your character. Keep in mind that adding complexity should serve the story and deepen your connection to the character.
How Do I Adapt My Use of Actor Verbs to Different Acting Styles?
Adapting your use of actor verbs to different acting styles requires flexibility and a strong understanding of the specific style. Study and immerse yourself in the acting style to gain insights into how actor verbs can be effectively integrated. Always prioritize serving the story and staying true to your character's journey.